Main content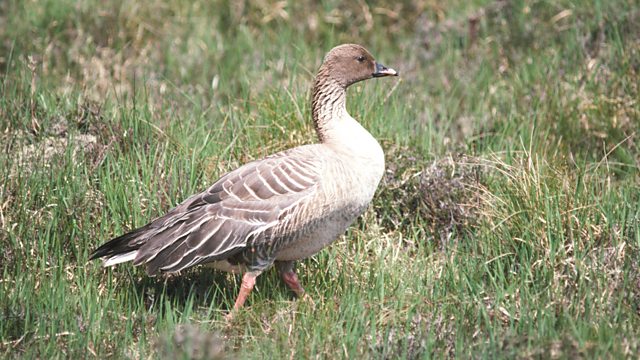 Val Thompson on the pink-footed goose
Val Thompson talks about the comfort of seeing pink-footed geese in Norfolk, prompting happy memories of her late husband.
Val Thompson describes the comfort she derives from seeing pink footed geese in Norfolk, a place she visited with her late husband, and how reconnecting with birds has helped her through bereavement.
Tweet of the Day has captivated the Radio 4 audience with its daily 90 seconds of birdsong. But what of the listener to this avian chorus? In this new series of Tweet of the Day, we bring to the airwaves the conversational voices of those who listen to and are inspired by birds. Building on the previous series, a more informal approach to learning alongside a renewed emphasis on encounter with nature and reflection in our relationship with the natural world.
Producer Maggie Ayre.
Podcast
Discover birds through their songs and calls. 265 programmes of 90 seconds, over a year