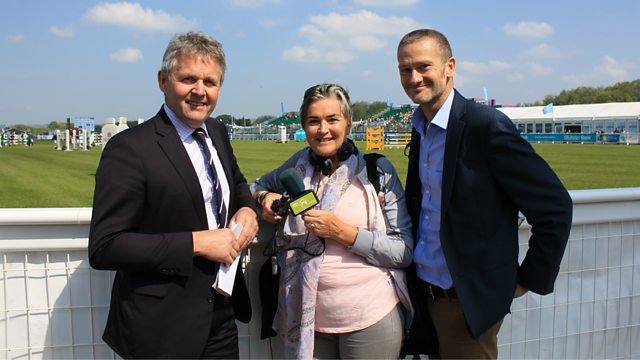 Balmoral Show Extravaganza 2017
The Balmoral Show Extravaganza: Linda spends a day at the Balmoral Show with the Financial Ombudsman David Cresswell. They talk to farmers about matters surrounding insurance - the Ombudsman says that the average insurance policy for a farm is 150 pages, certainly not a light read. What happens when farmers need to claim and find that they were not covered in the first place? They can go to the Financial Ombudsman. Also, is it reasonable if a farmer leaves the key in the tractor, while he is working in the field?
We have an update on motability and what happens if you are told you will lose your car- like one listener who contacted On Your Behalf. Things have changed and you can actually keep your car while you appeal, and Lee Hatton of the Law Centre is live in studio to explain. And it is Dying Matters Week so the experts will be in studio to chat Wills, Living Wills and Power of Attorney.
Last on