Waterloo Sunset
Waterloo Sunset by The Kinks was released in 1967. To mark its 50th anniversary, Soul Music hears the poignant, thoughtful and life-changing memories of those who love it.
Childhood holidays were an escape from bullying for John Harvey. He describes the unforgettable moment when he heard Waterloo Sunset for the first time, on the radio, in 1967. Getting to know the music of The Kinks, and finding out about the character of its lead singer, Ray Davies, shaped and coloured his life from then on.
Allison Moore Adams is an American who married Vernon, a Brit. Waterloo Sunset was sung at his bedside following a terrible road accident. The painting used to illustrate this edition of Soul Music is of Vernon and Allison on Waterloo Bridge. It's by Allison's friend, Isabelle Logie, who also sang to Vernon in hospital.
Christopher Young used to work in mental health. For him, the lyrics of Waterloo Sunset symbolise the isolation that many people feel.
Professor Allan Moore, a musicologist, discusses why this beautiful pop song works so well.
Producer: Karen Gregor.
Last on
Classic songs inspired by the fierce energy of England's capital city.
Vernon and Allison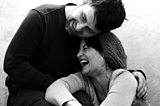 Allison and Vernon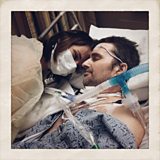 Some of the Logie family who sang to Vernon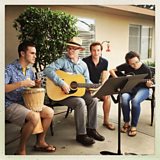 Vernon and his children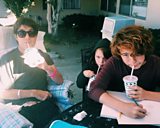 Ian McGlynn who sang Waterloo Sunset to raise money for Vernon's family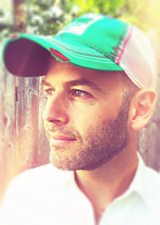 Vernon