Main content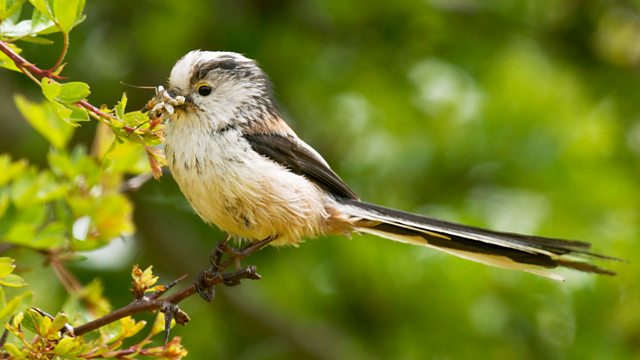 Mat Waddington on the long tailed tit
Mat Waddington recalls the day a long tailed tit played cupid in his life, tapping on the windows of love birds across his Worcester village.
Worcestershire lawyer Mat Waddington recounts an encounter with a long tailed tit tapping at his window, his girlfriend at the other end of the village was similarly visited by a long tailed window tapper. Was this the same bird flying between the two houses which Mat describes as being the lovebird of Hallow?
Tweet of the Day has captivated the Radio 4 audience with its daily 90 seconds of birdsong. But what of the listener to this avian chorus? In this new series of Tweet of the Day, we bring to the airwaves the conversational voices of those who listen to and are inspired by birds. Building on the previous series, a more informal approach to learning alongside a renewed emphasis on encounter with nature and reflection in our relationship with the natural world.
Producer Maggie Ayre.
Podcast
Discover birds through their songs and calls. 265 programmes of 90 seconds, over a year