Main content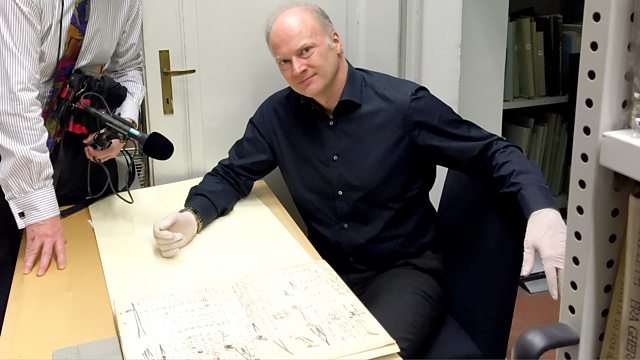 Puccini's La Boheme
Frances Fyfield is joined by conductor Gianandrea Noseda to explore the often feverish handwriting of one of the most popular opera's ever written, Puccinini's La Boheme.
Puccini's La Boheme is the subject of the last in the current series of Frances Fyfield's manuscript explorations, Tales from the Stave. Working their way through the often feverish handwriting of Puccini's fourth and arguably most popular opera are the internationally acclaimed conductor Gianandrea Noseda, the soprano Eleonora Buratto and the Ricordi archives leading authority Gabriele Dotto.
What they uncover is the work of a composer still honing and perfecting even as he completed the final manuscript version of his masterpiece in time for performance at the Teatro Regio in Turin. The score is cluttered with tweaks, re-thinks and a sense of urgent emphasis, as well as some of the most familiar and beautiful music of the Romantic Opera repertoire. The vibrant, unbridled characters of the Latin Quarter of Paris in the 19th century come fizzing to life in the score which makes the tragic final Act all the more poignant, something reflected dramatically on the manuscript itself at the point at which the heroine, Mimi, dies.
Producer: Tom Alban.