Main content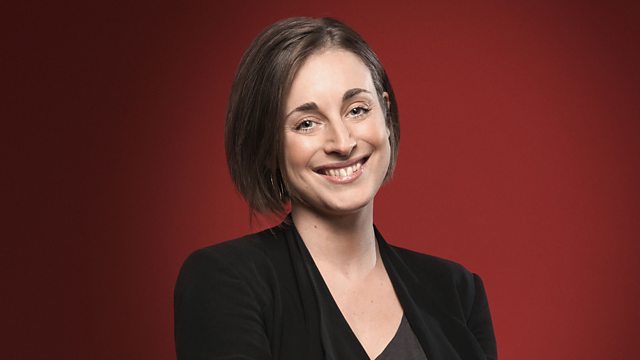 Monteverdi 450: L'incoronazione di Poppea
Sara Mohr-Pietsch introduces a recording of Monteverdi's final opera, L'incoronazione di Poppea, with Sylvia McNair as Poppea, and conducted by John Eliot Gardiner.
Monteverdi 450: Sara Mohr-Pietsch introduces an acclaimed live recording from 1993 of Monteverdi's final opera, L'incoronazione di Poppea. John Eliot Gardiner conducts a superb line-up of singers including Sylvia McNair as Poppea and Dana Hanchard as Nero. The story is based loosely on real events in 1st-century-AD Rome, recounting the consuming obsession of the Emperor Nero for the beautiful Poppea Sabina, culminating in the highly-charged love-duet 'Pur ti miro'.
Sara is joined in the studio by Monteverdi specialist Robert Hollingworth.
Poppea.....Sylvia McNair (soprano)
Nero.....Dana Hanchard (soprano)
Otto.....Michael Chance (countertenor)
Arnalta.....Bernarda Fink (mezzo-soprano)
Fortune / Octavia / Venus.....Anne Sofie von Otter (mezzo-soprano)
Virtue / Drusilla / Pallas Athena ....Catherine Bott (soprano)
Cupid /Lady-in-Waiting.....Marinella Pennicchi (soprano)
Seneca.....Francesco Ellero d'Artegna (bass)
Nurse..... Roberto Balconi (countertenor)
First soldier / Lucan ..... Mark Tucker (tenor)
Page.....Constanze Backes (soprano)
Liberto.....Nigel Robson (tenor)
Lictor / Mercury.....Julian Clarkson (baritone)
The English Baroque Soloists
John Eliot Gardiner, director.
Synopsis
Prologue
Fortune and Virtue are quarrelling about their ascendancy over humankind. Cupid challenges them, proclaiming his superiority.
Act I
From the presence of Nero's soldiers guarding the residence of his beloved Poppea, Ottone realizes that the emperor has spent a night of love with her. Shortly afterwards, in fact, Nero is seen taking his leave of Poppea. Meanwhile Poppea, spurred by unbridled ambition, pays no heed to the prudent words of ArnaIta. Abandoned by Nero, the empress Ottavia bemoans her fate.
The advice of her nurse, who incites her to get herself a lover, falls on deaf ears, as does that of Nero's tutor, the philosopher Seneca, to whom the goddess Pallas Athene announces his imminent death. Nero tells Seneca of his intention to repudiate Ottavia in order to marry Poppea. The tutor resolutely opposes this decision but Nero is annoyed by bis remonstrances and dismisses him brusquely. By now mistress of the emperor's soul, Poppea persuades bim to order Seneca's death. Ottone reproaches Poppea for her betrayal, but she fIrmly rejects him. To forget his faithless beloved, whom he cannot bring himself to kill, Ottone promises his heart to Drusilla. 
Act II
Sent by Pallas Athene, the god Mercury announces to Seneca that he is to die. Soon afterwards the captain of the guards brings Nero's order to Seneca that he is to commit suicide before dusk. After bidding farewell to his pupiIs, Seneca kiIls himself. When Nero receives news of the tutor's death, he sings praise with Lucano to the beauty of Poppea. Having decided to avenge the affront, Ottavia orders Ottone to slay her rival. In order to act undisturbed and unrecognized, he must wear a woman's clothes.
Ottone goes to Drusilla and, after revealing the murder project to her, puts on her clothes and goes to the garden where Poppea is sleeping. But the pIan of murder is thwarted by the sudden intervention of Cupid. Arnalta raises the alarm, while Ottone fIees.
 Act III
Led by Arnalta, the emperor's soldiers arrest DrusiIla, who is accused, on the evidence of her clothes, of having attempted to murder Poppea. Brought before Nero, Drusilla, to save the life of her beloved, pleads guilty. But Ottone steps forward, confessing that he personally acted on orders from the empress. After repudiating his wife, Nero condemns Ottone and Drusilla to exile. While Arnalta rejoices at her mistress' victory, Ottavia disconsolately leaves Rome. In the presence of consuls and tribunes, Nero crowns Poppea empress.