Main content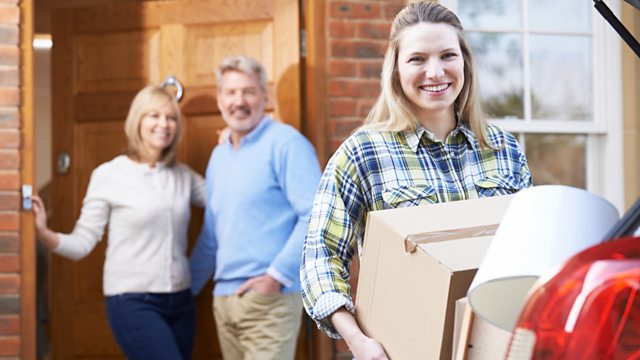 Money Box Live: The Bank of Mum and Dad
Paul Lewis finds out about the financial and legal aspects of running the Bank of Mum and Dad. Loans, mortgages or even generous handouts - what do you need to know?
According to some estimates, the Bank of Mum and Dad will hand out around £6.5bn this year, slightly less than The Yorkshire Building Society lent in 2015 to help their children buy a home. Most of the money will go towards deposits with parents giving an average of £21,600.
Legal and General, which produces the research say parents want to help children get on in a tough housing market but that one generation helping another is not without its risks. Less than 40% of parents are able to provide equal financial support to siblings. So a desire to create intergenerational fairness can lead to a feeling of unfairness within the next generation and the financial demands may be unsustainable for parents.
In today's programme, Paul Lewis finds out how to avoid the financial and legal problems of running the bank of mum and dad. What should families think about before offering mortgage help, loans or even generous hand outs to children? And what happens to the money if the child forms or ends a relationship?
Joining Paul will be:
David Hollingworth, London & Country Mortgages.
Jo Edwards, Head of Family Law, Forsters.
Rachael Kelsey, Director, SKO, Family Law Specialists, Edinburgh.
Claire Walsh, Chartered Financial Planner, Aspect 8.
E-mail moneybox@bbc.co.uk now with your experiences and comments or call 03700 100 444 from 1pm to 3:30pm on Wednesday 17 May. Standard geographic call charges apply.
Presenter: Paul Lewis
Producer: Diane Richardson
Editor: Andrew Smith.