Main content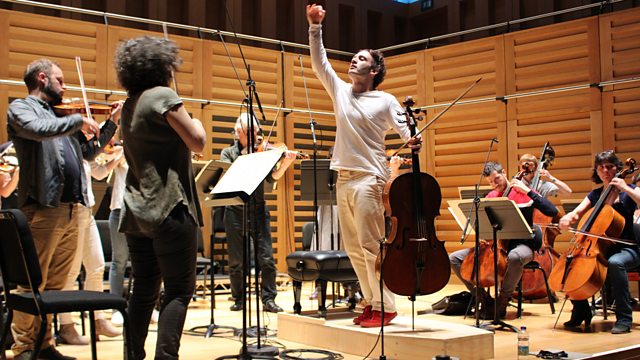 English Chamber Orchestra - Haydn, Sandor Veress
From Kings Place, English Chamber Orchestra with cellist/director Nicolas Altstaedt. Haydn: Cello Concerto No 1; Symphony No 49. Veress: Four Transylvanian Dances; Cello Sonata.
It's destination Hungary as Nicolas Altstaedt, one of the most exciting cellists of the younger generation, travels as soloist and conductor to the 18th and 20th centuries via Haydn and Sándor Veress with the English Chamber Orchestra in this latest concert from Kings Place's year-long Cello Unwrapped series.
Haydn's bravura First Cello Concerto and Symphony No. 49 were written in the 1760s at and for the Eszterházy court, and Hungarian-Swiss Veress represents the 20th century with his testing Solo Sonata and Four Transylvanian Dances, both inspired by the folk music of his homeland.
Presented by Martin Handley.
Haydn: Cello Concerto No. 1 in C, Hob.VIIb:1
Sándor Veress: Four Transylvanian Dances
8.20pm Interval Music (from CD)
Krommer: Octet-Partita in F major Op.57, Op.73
Budapest Wind Ensemble
Kálmán Berkes (director)
8.40pm
Sándor Veress: Sonata for Solo Cello
Haydn: Symphony No. 49 in F minor, Hob.I:49, 'La Passione'
English Chamber Orchestra
Nicolas Altstaedt (cello and director).
Music Played
Part 1

Interval

Part 2

Post-concert