Main content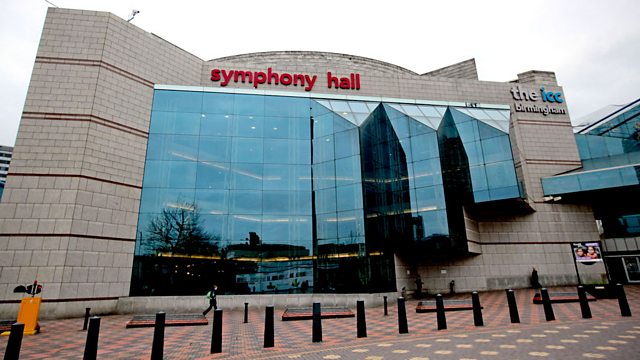 City of Birmingham Symphony Orchestra - Franck, Saint-Saens, Rachmaninov
From Symphony Hall, Birmingham, the CBSO conducted by Karina Canellakis. Franck: Le chasseur maudit. Saint-Saens: Piano Concerto No 5. Rachmaninov: Symphonic Dances.
Live from Symphony Hall, Birmingham
Introduced by Tom Redmond
Franck: Le Chasseur maudit
Saint-Saëns: Piano Concerto No.5 in F major, Op.103 (Egyptian)
8.20pm Interval
8.45pm
Rachmaninov: Symphonic Dances, Op.45
Cédric Tiberghien (piano)
City of Birmingham Symphony Orchestra
Karina Canellakis (conductor)
Tom Redmond presents conductor Karina Canellakis's CBSO debut with a programme of Franck, Saint-Saëns and Rachmaninov at Birmingham's Symphony Hall. Conjuring Lisztian dark magic, Franck's symphonic poem Le Chasseur maudit portrays the horrible fate of a defiant count cursed for eternity for hunting on the Sabbath. French pianist then joins the orchestra for a journey to Thebes - via Spain and Java - in a work composed on one of Saint-Saëns's frequent winter holidays to Luxor and described by him as a sea voyage. It's all wrapped up with Rachmaninov's sumptuous melodies in his by turns symphonic, balletic, and possibly autobiographical Symphonic Dances.