Main content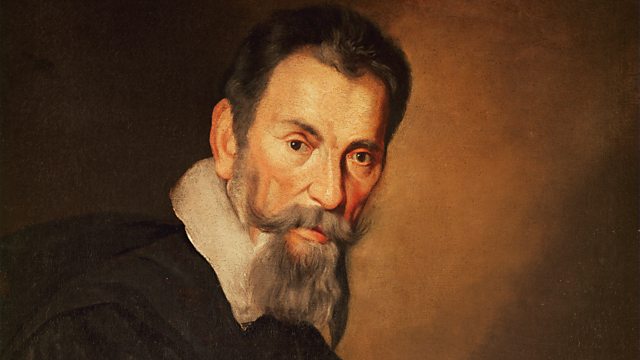 Donald Macleod focuses on Monteveri's final collection of madrigals as well as his last two surviving operas.
To mark 450 years since the composer's birth, Donald Macleod traces Claudio Monteverdi's remarkable rise from relatively humble origins in Cremona (he was the son of a barber-surgeon) to his subsequent career as instrumentalist and composer at the court of Vincenzo Gonzaga at Mantua, and his later promotion to the role of Director of Music at the Basilica of St Mark's in Venice.
Today Donald completes his account of the life and music of Monteverdi by looking at the Eighth book of Madrigals ('Songs of Love and War) and his two final extant operas, written for Venice's new public opera house. For an elderly man, a canon of the Church, The Coronation of Poppea is an utterly extraordinary work: the world's first opera based on an historical subject, the rise of the courtesan Poppea as she supplants the Empress Octavia in the affections of the Emperor Nero. Lust, infidelity, love, ambition - the opera's famous immorality remains a challenge to audiences and critics alike.
Hor che'l ciel e la terra
L'Arpeggiata
Christina Pluhar, director
Altri canti d'Amore
Concerto Vocale
René Jacobs, director
Il Ritorno d'Ulisse (extract)
Ensemble Euphonia
Ensemble Elyma
Gabriel Garrido, director
L'incoronazione di Poppea (extract)
City of London Baroque Sinfonia
Arleen Auger (soprano) - Poppea
Della Jones (mezzo) - Nerone
Richard Hickox, director
Magnificat (primo) from Selva Morale Vol III
The Sixteen
Harry Chistophers, director.
More episodes
Next
You are at the last episode