Main content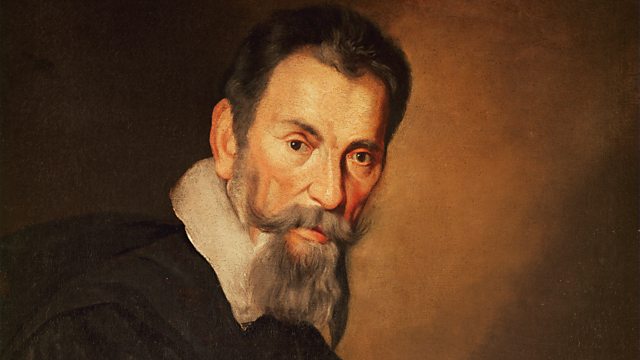 Donald Macleod focuses on Monteverdi's acquiring the dubious gift of a pet monkey as well as the consequences for music of the outbreak of plague in Venice.
To mark 450 years since the composer's birth, Donald Macleod traces Claudio Monteverdi's remarkable rise from relatively humble origins in Cremona (he was the son of a barber-surgeon) to his subsequent career as instrumentalist and composer at the court of Vincenzo Gonzaga at Mantua, and his later promotion to the role of Director of Music at the Basilica of St Mark's in Venice.
In today's episode, Monteverdi acquires the dubious gift of a pet monkey, and finds himself coming under the suspicious eye of the Inquisition, following an anonymous denunciation - possibly from a member of his choir! To add to his misfortunes, Venice is stricken by plague following the collapse of Mantua. The deadly pestilence will have far-reaching effects for the Republic - and as Donald recounts, it will even create a public taste for light music.
Maladetto sia l'aspetto
Emanuela Galli, soprano
La Venexiana
Non è di gentil core
Interotte speranze
Delitiae Musicae
Marco Longhini, director
Tancredi e Clorinda
Andrew King (tenor), narrator
Emma Kirkby (soprano), Clorinda
Paul Agnew (tenor), Tancredi
The Consort of Musicke
Anthony Rooley, director
Laetaniae della Beata Vergine, SV204
The Sixteen
Harry Christophers, director
Zefiro torna
Nuria Rial, soprano
Philippe Jaroussky, countertenor
L'Arpeggiata
Christina Pluhar, director.