Main content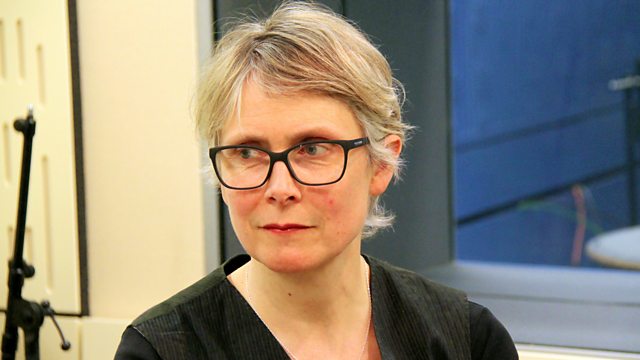 Monday - Rob Cowan with Katie Mitchell
With Rob Cowan. Including Musical challenge; Music in Time: Glazunov's From the Middle Ages; Artist of the Week: William Christie, featured conducting Charpentier's Te Deum.
Discover definitive recordings of classical music with your trusted guide, Rob Cowan. His guest is the stage director Katie Mitchell.
9am   
Rob sets the tone and mood of the day's programme with a range of music to intrigue, surprise and entertain.   
9.30am 
Take part in today's musical challenge: can you identify the two pieces, played simultaneously?
10am
Rob's guest this week is the theatre and opera director, Katie Mitchell. Katie formed a theatre company whilst still at school and started working at the Royal Shakespeare Company in her early twenties, before holding positions at the Royal Court Theatre and the National Theatre. Her productions of both well-known plays and brand new works have provoked strong reactions from critics, some branding her as a 'vandal', whilst others consider her one of the best directors in the world today. Katie's also a big presence in the world of opera, directing productions at Welsh National Opera, the Royal Opera House, Covent Garden and the Aix-en-Provence Festival where she directed the world premiere of George Benjamin's Written on Skin. She's distilled her experiences into a book, The Director's Craft, and she is currently the Visiting Chair in Opera Studies at the University of Oxford. As well as discussing her work as a director and her life, Katie shares some of her favourite classical music by composers including Benjamin, J.S. Bach and Schnittke.
10.30am
Music in Time: Romantic
Today Rob's in the Romantic era, exploring a work which evokes images of the Medieval past, Glazunov's Suite 'From the Middle Ages'.
11am
Artist of the Week: William Christie
Rob's Artist of the Week is the American-born conductor and harpsichordist, William Christie. After growing up and studying in America, Christie moved to France in the 1970s where he founded his award-winning vocal and instrumental ensemble, Les Arts Florissants. Together they've opened up the music of seventeenth- and eighteenth-century France to a wider audience, in particular championing works by neglected composers such as Guillaume Bouzignac and André Campra. Christie is regarded as the uncontested master of opéra-ballet, such as Rameau's Les Indes Galantes, and tragédie-lyrique, such as Lully's Atys, and it was Christie's 1987 production of Atys that first earned him major public recognition. Ever since, he's been a leading figure in Baroque opera and vocal music, and throughout the week we'll hear Christie's recordings of works by Charpentier, Lully and Purcell, as well as Mozart. He's also a renowned keyboard player, and we'll hear him as a soloist, accompanist and duettist in music by Joseph-Nicolas-Pancrace Royer, Handel, and Couperin.
Charpentier
Te Deum
Les Arts Florissants
William Christie (conductor).
Music Played
Katie Mitchell's First Choice

Katie Mitchell's Second Choice

Music in Time: Romantic

Artist of the Week: William Christie
Musical Challenge: Imperfect Harmony
The two pieces being played simultaneously were the overture to Wagner's Die Walkure & Bach's Keyboard Concerto in D minor, BWV1052.