Main content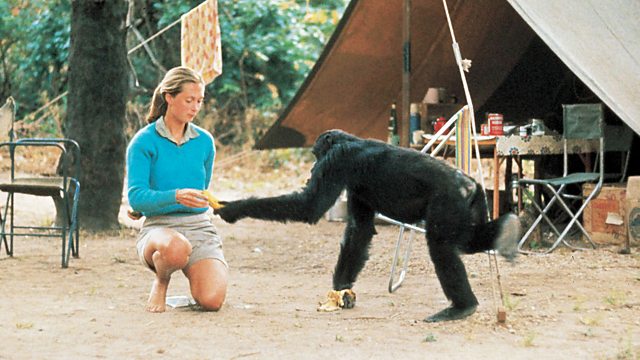 Jane Goodall
Michael Berkeley's guest is primatologist Jane Goodall. Her musical choices include works by Beethoven, Bach, Schubert and Mendelssohn, plus the Dylan Thomas poem Under Milk Wood.
Jane Goodall was only twenty-four when in she went to live among the chimpanzees of Gombe National Park in Tanzania, and she went on to spend more than 55 years there. She has done more than anyone else to transform our understanding of chimpanzees - and beyond that, her work has raised questions about how we treat these highly intelligent primates, and indeed about the rights of all animals. Now in her early eighties, she's on an extraordinary mission travelling round the world to protect chimpanzees from extinction.
During a rare stay in Britain, Jane Goodall talks to Michael Berkeley about her life and ground-breaking discoveries. She reveals that the chimpanzees she lived with also had a darker side, and were sometimes violent, stamping on her. She remembers difficult times after the kidnapping of some of her workers, and the death of her second husband - and how music sustained her, and transformed her view of the world.
Music choices include Beethoven, Bach, Schubert, Mendelssohn's Violin Concerto and Richard Burton reading the Dylan Thomas classic "Under Milk Wood'. She also introduces some very excited chimpanzee speech, and speculates about what kind of music chimpanzees enjoy.
Six mind-expanding music podcasts to download in 2019
Archive Unlocked: Two Decades of Private Passions