Main content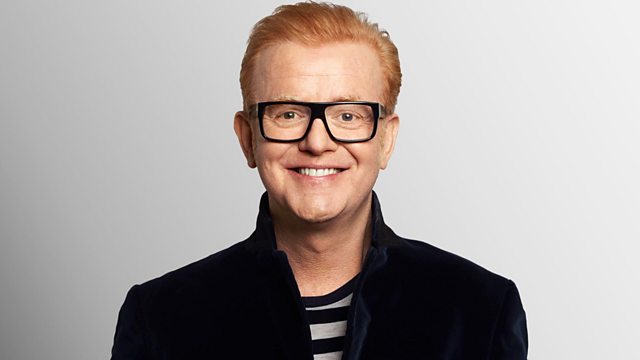 Vassos,snakes and The Dragon Back Race!
Chris meets Eliza the royal python before Vassos faces his fear. We also learn about the upcoming Dragon's Back Race.
Ed Howard brings in Eliza the Royal Python from Chessington Zoo and Vassos faces his fear of snakes with the help of hypnotherapist Stuart Brown! It's Pippa Middleton's wedding this weekend so you tell us about your big day plans. Vassos fills us in on his upcoming challenge, the mammoth Dragon's Back Race. Olympic gymnast Beth Tweddle is in the sports locker and there's a serpent-centric Top Tenuous! Rev'd Kate Bottley provides the daily Pause for Thought.
Last on
Music Played
Stardust

Music Sounds Better With You

Now 41 (Various Artists).
Now.

Paramore

Hard Times

After Laughter.
Fueled By Ramen.

Kenny Loggins

Danger Zone

Top Gun O.S.T. (Various Artists).
CBS.

The Supremes

You Keep Me Hangin' On

Diana Ross & The Supremes - 40 Motown.
Polygram Tv.

Olly Murs

You Don't Know Love

Billy Idol

White Wedding

Rip It Up (Various Artists).
EMI.

Elkie Brooks

Love Ain't Something You Can Get For Free

Fleetwood Mac

Everywhere

50 Years - Don't Stop.
Warner Bros.
008.

The Beatles

When I'm Sixty-Four

Sgt Pepper's Lonely Hearts Club Band.
Apple.
9.

Hifi Sean

Testify (feat. Crystal Waters)

Phil Collins

You Can't Hurry Love

Thin Lizzy

Don't Believe A Word

The Very Best Of.
Vertigo.

Queen

Radio Ga Ga

Queen - Greatest Hits II.
Parlophone.

Hurts

Beautiful Ones

(CD Single).
Sony Music Entertainment.

Duran Duran

Union Of The Snake

Duran Duran - Decade.
EMI.
6.

Todd Terry

,

Martha Wash

&

Jocelyn Brown

Keep On Jumpin'

The Farm

All Together Now

Smash Hits Massive! (Various Artists).
Dover Records.

Candi Staton

Young Hearts Run Free

Disco Fever (Various Artists).
Global Television.

TLC

Way Back (feat. Snoop Dogg)

(CD Single).
Cooking Vinyl.

Florence + the Machine

You've Got The Love

Now That's What I Call Music 74 (Various Artists).
Now.
5.

Barenaked Ladies

One Week

New Hits 99 (Various Artists).
Sony Music TV.

The Kooks

Be Who You Are

(CD Single).
Virgin Records.

Sterling Holloway

Trust In Me

Classic Disney Volume 3.
20.

fun.

&

Janelle Monáe

We Are Young
Pause For Thought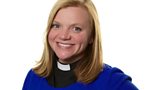 The Reverend Kate Bottley, a Church of England priest in North Nottinghamshire:
The Bottley household is having a stressful time this week, GCSE season is upon us and everything has a slight air of panic and fear about it. The timetable is pinned to the fridge, the healthy, brain power inducing breakfasts are planned and we've bought a new pencil case. But none of this seems to be really helping. The Teenager is completely fine and totally chilled you understand, it's me, her mother who's having the sleepless nights and the cold sweats. You see I'm sad to say that I am a great worrier, they call it whiting where I come from and I could whittle for Britain. Nibbled nails and comfort eating. With every exam I'm already worrying about the next one before this one has finished.
We all do it from time to time, some worse than others, panicking and fretting about what could happen and the unknown situation and circumstance that lies just over the horizon. The what ifs and maybes, the unknown perils of a road not yet travelled or an exam paper not yet turned over. And for those who say 'don't worry, be happy' I say that's far easier said than done. And I'm not sure there's anyone, anywhere who never worries at all about anything.
There's never any promise in the bible of a life without stress and worry but Jesus did say this  'do not worry about tomorrow, for tomorrow will have enough worries of its own. Today's trouble is enough for today.' Not 'don't worry be happy' but more take every day as it comes, because you can't add a single hour to your life by worrying about it.
The Teenager is doing better at this than me, taking it all in her stride, facing each exam as it comes along with cool composure and any worry that she has channelling it into positive energy and determination to do her best.  I only hope that some of it rubs off on me and that I'm more able to live by the words of Jesus who, although when tested by the Devil came out on top, never passed an exam in his life.
I'm going to try not to worry about results day either (24th August, 97 days away) because that's far too many tomorrow's to worry for!
Broadcast