Main content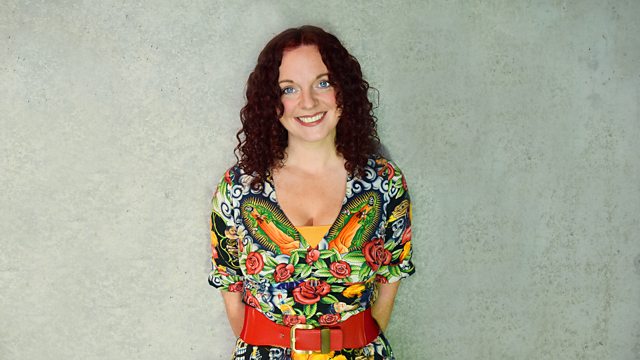 Nicola Meighan sits in: Rachel MacLean live from the Venice Biennale
Nicola Meighan sits in for Janice Forsyth with A Band Called Quinn performing songs from comedy show Music Is Torture, plus Serge Pizzorno discusses the new Kasabian album.
Nicola Meighan talks to Louise Quinn from A Band Called Quinn and actor Andy Clark about MUSIC IS TORTURE, a dark gig-theatre comedy set in a recording studio and we'll have some live music from the show.
Plus Scottish artist Rachel MacLean joins us live from the Venice Biennale with curator Richard Ashrowan to talk about representing Scotland this year with her film SPITE YOUR FACE.
Serge Pizzorno from Kasabian discusses the band's new album FOR CRYING OUT LOUD.
And we hear from People's Historian Daniel Gray about his new book SCRIBBLES IN THE MARGINS - 50 ETERNAL DELIGHTS OF BOOKS, described as a love letter to books and book shops.
Emma Pollock and Fiona Shepherd tell Nicola about RUNNING UP THAT HILL - a celebration of Kate Bush taking place in Glasgow and Aberdeen this week.
And son of John Le Mesurier and Hattie Jacques, Robin Le Mesyrier discusses his autobiography A CHARMED ROCK AND ROLL LIFE.
Plus our single of the week comes from Justin Currie.