Main content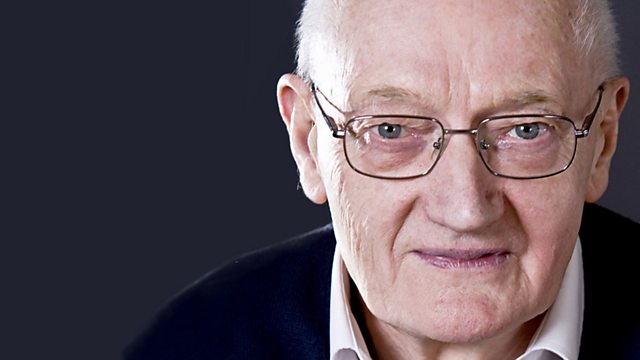 07/05/2017
Two hours of music and conversation from a faith and ethical perspective, asking what the week's events say about values and beliefs.
Richard Holloway talks to political writer Douglas Murray who demands that we re-think our attitude towards Islam, contending that our traditional understanding of European culture and politics is under threat; the subject of his latest book, 'The Strange Death of Europe'.
Increasingly many are concerned about the physical and mental well-being of our children. The United Nations Convention on the Rights of the Child asserts the right to play as a fundamental part of children's humanity and this commitment to play is at the heart of PEEK - Possibilities for Each and Every Kid. It's an organisation based in the east end of Glasgow. Ailsa Macintosh joined some of the kids at Dalmarnock Primary School to learn about why we should take play seriously.
In a year of profound political shifts in our world an unexpected best-seller has emerged, Hannah Arendt's 'The Origins of Totalitarianism', first published in 1951. Dr Natasha Saunders, of St Andrews University, and Reverend Richard Frazer look at why Arendt's writing seems to have such resonance today.
The ground breaking Barlinnie Special Unit closed its doors in 1994. Now, more than 2 decades on, a display exploring its history has gone on show at the Kelvingrove Museum. It includes some of the art works created there as well as scrapbooks donated by Scotland's first art therapist, Joyce Laing, who speaks to Reporter Anna Magnusson; and Richard catches up with Johnny Steele, a former inmate at the Unit.
Do you puzzle over how to live a good moral life and where religion might fit in? Massimo Pigliucci, Professor of Philosophy at New York's City University, digs deep back in time for some answers, providing them in his book 'How to be a Stoic: Ancient Wisdom for Modern Living'.
Joyce Laing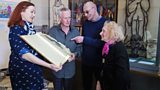 Joyce Laing and the Barlinnie Special Unit exhibition at the Kelvingrove art gallery