Main content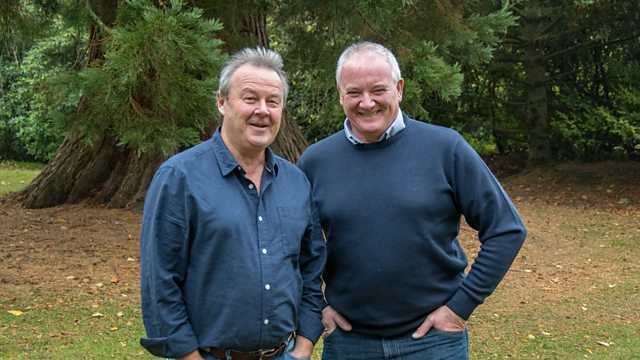 06/05/2017
Euan McIlwraith returns to John and Selina Swanson's farm to get an update on their lambs, plus Frankie Vaughan talks to garden archaeologist Marilyn Brown.
A few weeks ago Euan visited Caithness farmers John and Selina Swanson. For the past three years they've had to do their lambing inside because lambs born in the field have become prey to ravens. Euan returned to the Swanson's farm to get an update from Selina
Marilyn Brown is a garden archaeologist - her area of expertise is the lost gardens of Scotland from the Middle Ages and Renaissance. Reporter Frankie Vaughan discovered the North East of Scotland is a rich picking ground for Marilyn.
You might think that to have the best chance of seeing wildlife, you need to be in the remotest of areas but Euan took his chance one early morning at the ferry terminal at Brodick on the isle of Arran.
Mark meets up with Dr Leslie Tucker who is a taraxicologist - turns out taraxicology is the study of dandelions and there's 200 different varieties of them.
Jupiter Urban Wildlife Centre is an unexpected find in the midst of Grangemouth. Built out of a railway siding for the chemical works, it's a great example of how an industrial wasteland can be transformed into a wildlife haven. Head ranger Claire Toner gave Mark a guided tour
Euan catches up with Polar Academy founder Craig Matheson and trip member Iona Summerville on their return from the North Pole.
Scientists and conservationists have identified a new species of bird -The West African Royal Tern. This is exciting news in the world of DNA and genetics and some of the work was carried out by scientists at Aberdeen university. Mark met Professor Martin Collinson, team leader.