Main content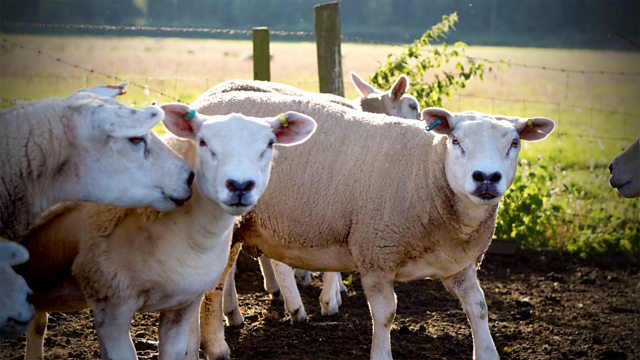 12/05/2017
Toby cannot believe what he is hearing, while Lilian wants Justin to be less hard-line.
While at The Bull, Pip and Toby see Rex and Anisha head off on a run together up Lakey Hill. Pip wonders if they are an item, but Toby isn't interested. As the evening progresses, everything Toby does irritates Pip. She leaves for an early night. Toby follows, desperate to get things back on track. But there have been too many lies. Despite Toby's assurances that he can change, Pip tells him it's over.
Lilian welcomes Justin home to the Dower House, but his mind is on Miranda's demands. Lilian asks him if it's really worth fighting so bitterly which aggravates Justin. It's none of Lilian's business how he conducts his divorce. They agree to compromise; Justin will negotiate with Miranda, if Lilian gets on with the Dower House refurbishments.
Anisha and Rex settle in to watch a film at the Bungalow. They are interrupted by Toby. He's been dumped; won't Rex be pleased? Rex admits that he once was interested in Pip. Anisha dismisses her as a poor farmer. Rex defends Pip, and Anisha decides to call their evening short.
Toby drunkenly bangs on the door at Brookfield, desperately begging Pip to reconsider. A tearful Pip stands her ground, apologises and then closes the door on him.
Credits
| Role | Contributor |
| --- | --- |
| Writer | Paul Brodrick |
| Director | Marina Caldarone |
| Series Editor | Huw Kennair-Jones |
| Jill Archer | Patricia Greene |
| David Archer | Tim Bentinck |
| Ruth Archer | Felicity Finch |
| Pip Archer | Daisy Badger |
| Helen Archer | Louiza Patikas |
| Brian Aldridge | Charles Collingwood |
| Jennifer Aldridge | Angela Piper |
| Lilian Bellamy | Sunny Ormonde |
| PC Harrison Burns | James Cartwright |
| Alice Carter | Hollie Chapman |
| Matt Crawford | Kim Durham |
| Justin Elliott | Simon Williams |
| Rex Fairbrother | Nick Barber |
| Toby Fairbrother | Rhys Bevan |
| Usha Franks | Souad Faress |
| Eddie Grundy | Trevor Harrison |
| Shula Hebden Lloyd | Judy Bennett |
| Latif Hussain | Alex Caan |
| Anisha Jayakody | Anneika Rose |
| Alistair Lloyd | Michael Lumsden |
| Adam Macy | Andrew Wincott |
| Kate Madikane | Perdita Avery |
| Kirsty Miller | Annabelle Dowler |
| Lily Pargetter | Katie Redford |
| Lynda Snell | Carole Boyd |
| Peggy Woolley | June Spencer |
Countryside Insights from The Archers