Main content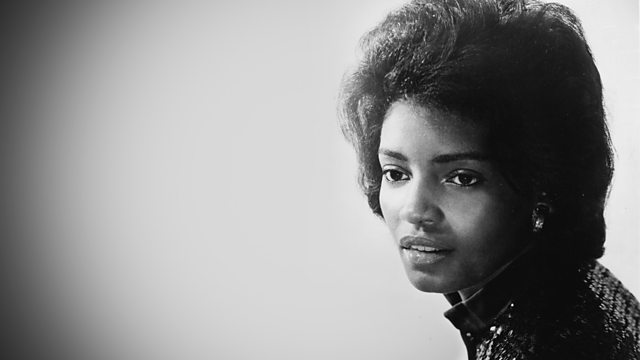 Ueli Steck, Lord Williams of Baglan, Sylvia Moy, Captain James Dickson MBE, Jon Prinz
Matthew Bannister on climber Ueli Steck, diplomat Lord Williams, songwriter Sylvia Moy, mariner James Dickson, food scientist Jon Prinz.
Matthew Bannister on
The Swiss climber Ueli Steck, famous for his daring high speed ascents of the world's most challenging mountains without the use of oxygen.
Lord Williams the human rights expert who advised three Labour Foreign secretaries.
Sylvia Moy who co-wrote many of Stevie Wonder's best known songs, including "I Was Made To Love Her" and "My Cherie Amour."
Captain James Dickson, the experienced seaman who was winched down onto the deck of the oil tanker Braer when it ran aground in high seas on the coast of Shetland.
And Jon Prinz, the food scientist and custard expert described by Heston Blumenthal as "brilliant and barking mad in equal measure".
Producer: Neil George.
Ueli Steck
Born 4 October 1976; died 30 April 2017 aged 40.
Last Word spoke to his friend and fellow climber, Billi Bierling and to journalist and former editor of the Alpine Journal, Ed Douglas. 
Michael Williams, Lord Williams of Baglan
Born 11 June 1949; died 23 April 2017 aged 67.
Matthew spoke to his former colleague, Alan Philps and to former Foreign Secretary, Jack Straw.
Sylvia Moy
Born 15 September 1938; died on 15 April 2017 aged 78.
Last Word spoke to music journalist Adam White.
Captain James Dickson MBE
Born 16 November 1947; died 6 May 2017 aged 69.
Matthew spoke to his friend and former colleague, Captain George Sutherland.
Jon Prinz
Born 4 April 1953; died 13 April 2017 aged 64.
Last Word spoke to Dr Florian Wulfert who worked with him at the Wageningen University in the Netherlands, and to Leah Hyslop, Food Director at Sainsbury's Magazine.
Credits
| Role | Contributor |
| --- | --- |
| Interviewed Guest | Billi Bierling |
| Interviewed Guest | Edward Douglas |
| Interviewed Guest | Alan Philps |
| Interviewed Guest | Jack Straw |
| Interviewed Guest | Adam White |
| Interviewed Guest | George Sutherland |
| Interviewed Guest | Florian Wulfert |
| Interviewed Guest | Leah Hyslop |
| Presenter | Matthew Bannister |
| Producer | Neil George |