Main content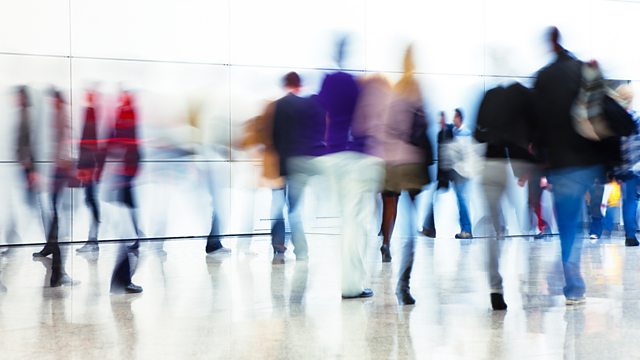 The Power of Shame
Rory Sutherland explores how marketing harnesses our sense of guilt and shame to influence our consumer decisions.
Rory Sutherland explores how marketing harnesses our sense of guilt and shame to influence our consumer decisions.
Producer: Steven Rajam
---
Why do certain marketing campaigns - from Nike's "Just Do It" to the MND Ice Bucket Challenge - cast such a spell over us? Rory Sutherland explores the story - and the psychology - behind ten of the most influential campaigns in history - with first-hand accounts from the creative minds that conceived them, and contributions from the worlds of evolutionary biology, behavioural psychology, socio-economics and anthropology.
Marketing. It's come to be one of the most misunderstood - and maligned - disciplines of our age: perceived variously as the Emperor's New Clothes, an emblem of the ills of capitalism, a shadowy dark art designed to steal away our hard-earned money and make us do (or buy, or vote for) things we don't want.
Yet marketing is undeniably a key part of contemporary culture. It's a science that's fundamentally about human behaviour - marketers, to some extent, understand us better than we know ourselves - and in the most successful campaigns we find our deepest emotions and urges, from altruism to shame, hope to bravado, systematically tapped into and drawn upon.
But what are these primal behaviours that the best campaigns evoke in us - and how do they harness them? Is marketing purely about commercial gain or can it underpin real common good and societal progress? And does the discipline manipulate our subconscious instincts and emotions - or simply hold a mirror to them?
Over ten episodes, senior advertising creative and Spectator writer Rory Sutherland unravels the story of some of the most powerful, brilliant and influential campaigns of our age. Set alongside personal testimonies from the brilliant minds that created them, we'll hear from a host of experts - from biologists to philosophers, novelists to economists - about how these campaigns got under our skin and proved to be so influential.
Contributors include: writer and former copywriter Fay Weldon; social behaviourist and expert on altruism Nicola Raihani; Alexander Nix, CEO of big data analysts Cambridge Analytica; philosopher Andy Martin; writer on Islamic issues and advisor to the world's first Islamic branding consultancy, Shelina Janmohamed; and evolutionary psychologist Geoffrey Miller.