Main content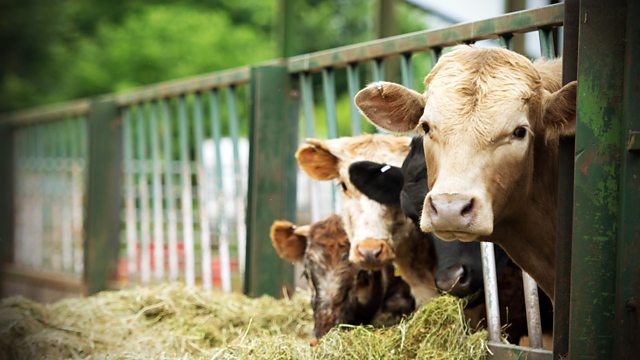 10/05/2017
Toby is keen to impress, and Alice sounds out Adam.
Toby prepares the perfect evening for Pip at the Bungalow. House clean, Bert out of the way, her favourite take-away ordered - what could go wrong? Rex teases Toby by threatening to hang around. After all, the Bungalow has been his home for much longer. But he bows out when a very late Pip finally arrives. Toby tries to get the evening back on track, but Pip isn't hungry.
Alice is excited by the potential improvements her firm's technology could bring to Home Farm, and invites Adam for a drink. Adam is sceptical, pointing out that mob-grazing may be low-tech, but it is the ultimate renewable energy generator. He still quizzes her on the benefits she could bring to the herbal leys, and admits to being impressed.
Nervous that Bert might return any second, Toby puts on an underwhelming performance in the bedroom. But Pip barely seems to notice. Toby mentions he's earmarked some flats in Felpersham but Pip isn't interested, she knows they'll be far too expensive. Toby can't understand why they can't just move back into Rickyard. They agree to meet again, but can't find time until Friday. A frustrated Toby calls after Pip not to forget as she leaves.
Countryside Insights from The Archers