Main content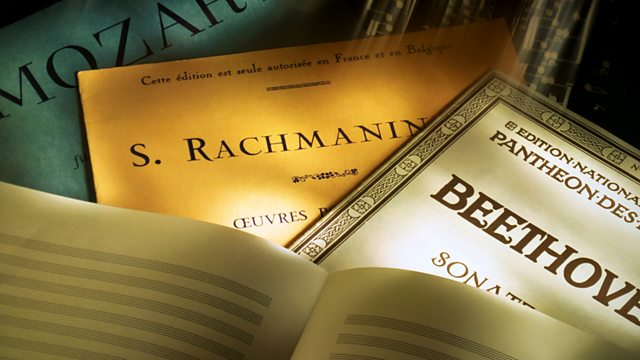 Respighi's Roman Trilogy
Frances Fyfield and her team visit the Ricordi Archive in Milan to see the rich orchestral score of Respighi's famous trilogy - Pines of Rome, Fountains of Rome and Roman Festivals.
Amongst the welter of manuscripts by Verdi, Puccini, Rossini and Donizetti, the Ricordi Archive in Milan has several musical treasures outside the Operatic repertoire. In today's 'Tales from the Stave' the Archive's Director Pierluigi Ledda hosts Frances Fyfield and a team including musicologist Nigel Simeone and the young Italian Conductor Francesco Cilluffo as they explore the manuscript of Ottorino Respighi's Roman Trilogy. The three Symphonic Poems, The Pines, The Fountains and The Festivals of Rome are by far Respighi's most famous works. Written in the early decades of the 20th century they are full of thrilling Orchestral colours and a smattering of the very latest technology, including what may well be the first use of a Gramophone record.
They describe three quintessentially Roman scenes and events, capturing and celebrating the city's ancient heritage in a brilliant 20th century light.
The careful, neat hand of the manuscripts tells of the Respighi's influences which range from the Northern Europeans like Rimsky-Korsakov and Richard Strauss to the early Italian composers he also sought to celebrate throughout his life.
Producer: Tom Alban.