Main content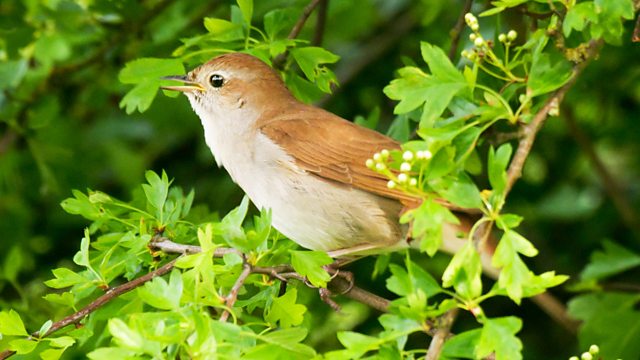 Sam Lee on the nightingale
To folk musician and Mercury Prize nominee Sam Lee, the nightingale has long been a passion. For this Tweet of the Day, Sam considers the relationships of this amazing songster.
Tweet of the Day has captivated the Radio 4 audience with its daily 90 seconds of birdsong. But what of the listener to this avian chorus? In this new series of Tweet of the Day, we bring to the airwaves the conversational voices of those who listen to and are inspired by birds. Building on the previous series, a more informal approach to learning alongside a renewed emphasis on encounter with nature and reflection in our relationship with the natural world.
For this first programme, folk musician and Mercury Prize nominee Sam Lee considers the nightingale, that amazing songster which can use two voice boxes to produce over 200 different styles of phrasing; enriching the gathering darkness for those fortunate enough to hear. Having sung with nightingales in Sussex woodlands for many years, for Sam that richness of the male nightingale territorial song, is mesmeric.
Producer Maggie Ayre.
Podcast
Discover birds through their songs and calls. 265 programmes of 90 seconds, over a year