Main content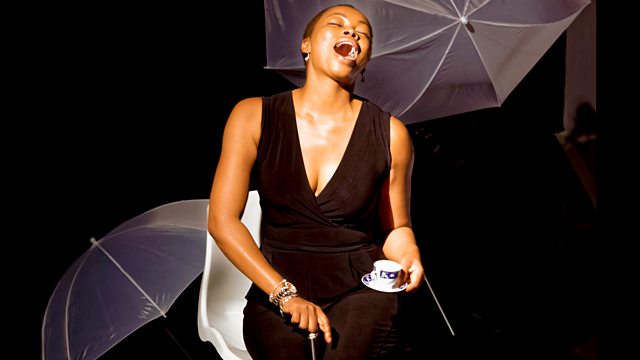 Phina Oruche, Fostering, The Greedy Queen
Phina Oruche on her new show, Identity Crisis; Supporting women in sport; Queen Victoria's love of food; Lucy Jones and Liv Little on why some women choose to shave their heads.
The actress Phina Oruche has always used her platform to highlight the importance of diversity in film and television. She tells us about her new one woman show, Identity Crisis and the complexity of being British-Nigerian and a proud Scouser.
After a photo of 14 black male undergraduates admitted to the University of Cambridge in 2015 went viral we ask what about the black female students at Oxbridge? We hear from Imani Shola who vlogs about her experience at Cambridge, Courtney Daniella Boateng a former president of the Afro Caribbean society at Cambridge and Naomi Kellman who runs Target Oxbridge a scheme to support black students who want to apply to the universities.
We hear from Anna Watkins, Patron of the Women's Sport Trust and Olympic gold medalist, and Mel Bound who started This Mum Runs: both were honoured for their achievements in sport at the BeAGameChanger awards this week.
What makes a good foster carer and how do you get suitable candidates to apply? Debbie Douglas has been fostering for 25 years, she and her daughter Lydia Bright (a star of the reality TV show TOWIE) discuss their experience with Jackie Edwards a professional advisor with Foster Talk.
The trafficking of people for labour and sexual exploitation is now the second most lucrative criminal commodity after drugs in the world. We hear from Jim Laird a human trafficking expert on why it's happening and what needs to be done.
Food historian Dr Annie Gray tells us about Queen Victoria's love of food. Her book The Greedy Queen examines what she ate, when and with whom and pays tribute to some of the people who cooked for her.
Why do women choose to shave their heads? And why is it considered to be subversive when they do? We hear from occasional head shaver Lucy Jones and from Liv Little who has been shaving her head since she was 19.
Presented by Jenni Murray
Producer: Rabeka Nurmahomed
Editor: Jane Thurlow.
Last on

Credits
| Role | Contributor |
| --- | --- |
| Presenter | Jenni Murray |
| Producer | Rabeka Nurmahomed |
| Editor | Jane Thurlow |
| Interviewed Guest | Naomi Kellman |
| Interviewed Guest | Imani Shola |
| Interviewed Guest | Courtney Daniella Boateng |
| Interviewed Guest | Anna Watkins |
| Interviewed Guest | Mel Bound |
| Interviewed Guest | Jackie Edwards |
| Interviewed Guest | Lydia Bright |
| Interviewed Guest | Debbie Douglas |
| Interviewed Guest | Jim Laird |
| Interviewed Guest | Phina Oruche |
| Interviewed Guest | Annie Gray |
| Interviewed Guest | Liv Little |
| Interviewed Guest | Lucy Jones |
Broadcast