Main content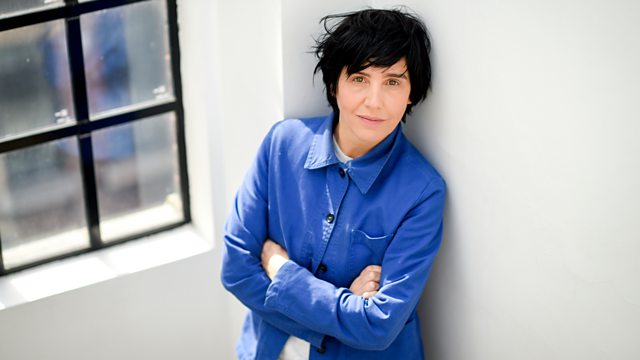 Sharleen Spiteri
Sharleen Spiteri is lead singer with the pop rock band Texas and she joins Gogglebox's Rev Kate Bottley, listener Esta Charkham and historian Nicholas Campion.
Sharleen Spiteri was just 21 when she found herself and her band Texas at number 8 in the charts with I Don't Want A Lover. Almost 30 years later, she's still writing and recording - back with Texas since 2013 after a spell as a solo artist. Her new album Jump on Board is out now. Texas will play the Isle Of Wight Festival on Saturday 10th June and the UK tour kicks off on 11th September in Cardiff.
So many 50th anniversaries this year, and not least among them the Summer of Love, when nearly 100,000 long haired layabouts (quote) travelled to San Francisco to change the world. Reviews are mixed, concerning their success, among them Nick Campion's. He's an academic specialising in the cultural history of astronomy and astrology (indeed he used to do the horoscopes in a daily paper) - and his book The New Age in the Modern West looks back to that fabled time.
Well, she might not have made it quite to San Francisco, but Esta Charkham did it make it to Holborn and joined the cast of Zigger Zagger, the National Youth Theatre's landmark play about football hooliganism. It lit up theatre land in the summer of 1967. Now Esta wants to reunite the original cast. So far she has traced 43 of the original 87 members. If you are one or know someone who was a cast member email us at saturdaylive@bbc.co.uk with Zigger Zagger in the subject line
You might think that the Reverend Kate Bottley spends her life watching TV for Channel 4's Gogglebox but she's too busy for that. A priest in North Nottinghamshire, a regular presenter on Songs of Praise, wife, mum of two, dog owner and flash mob conductor. She talks about growing up in Sheffield, the priesthood and being a bit of a geek.
Jason Blyth has a fantastic connection to Eurovision. He's a music teacher from Perth who loves Eurovision so much that he wrote a song for it. He's in our Dundee studio
This week the Inheritance Tracks comes from Jazzie B. DJ and producer and one of the founding members of the Grammy-winning musical collective Soul II Soul. In the summer of 1989 their hits 'Keep on Movin' and 'Back to Life' seemed to be blasting out from every passing car. The band's mix of reggae, soul, dub and hip hop emerged from the world of sound systems and their maxim "A happy face, a thumpin' bass, for a lovin' race" got us all into the groove... Soul to Soul are on Tour now
Next Tuesday as part of the Summer of Love Revisited at the Albert Hall, Jazzie B will be in discussion about the black music counterculture of the 1960s and 70s.
It's Eurovision tonight so we want to hear from you. Some people love it, others less so. What are your memories of watching Eurovision? Have you ever been? Do you have an interesting connection? Get in touch and don't forget to leave a number in case JP Devlin wants to call you
EMAIL: saturdaylive@bbc.co.uk
TEXT: 84844
TWEET: #bbcsaturdaylive
Presenters: Aasmah Mir & the Rev. Richard Coles
Producer: Maire Devine.
Presenters and Guests in studio -13th May 2017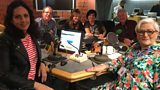 Credits
| Role | Contributor |
| --- | --- |
| Interviewed Guest | Sharleen Spiteri |
| Interviewed Guest | Nick Campion |
| Interviewed Guest | Esta Charkham |
| Interviewed Guest | Kate Bottley |
| Interviewed Guest | Jason Blyth |
| Interviewed Guest | Jazzie B |
| Presenter | Aasmah Mir |
| Presenter | Richard Coles |
| Producer | Maire Devine |