Main content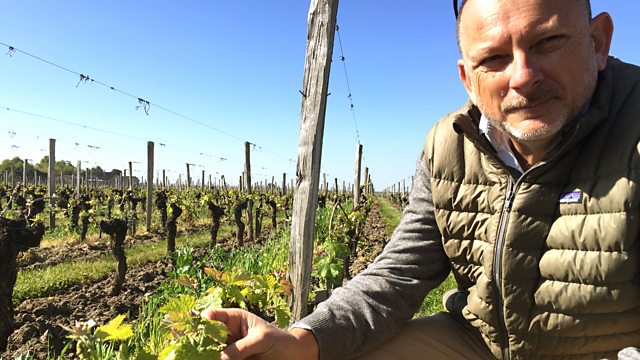 Pensions panic, Pipe predicaments, Plonk production
How thinking about your pension affects your health. Also the British idea revitalising the French wine industry and who should pay for the upkeep of your water pipes?
The stress associated with saving for the future - how does even mentioning the word pension affect your health.
Who is really qualified to give advice on how to train a baby to sleep?
The British innovation that's rejuvenating the French wine industry.
Who should foot the bill when your water pipes don't work.
The latest on BT's efforts to cut nuisance calls
PRESENTER: WINIFRED ROBINSON
PRODUCER: PETE WILSON.
Last on
Chapters
Spending Spree

The spending spree we've been enjoying over the last 12 months is over says a new report.

Duration: 04:26

Baby sleep

Who really should be giving advice on training a baby to sleep?

Duration: 08:24

Pipe predicaments

Who is responsible for pipework serving your property?

Duration: 07:52

Wine Bio Wars

How a British innovation is rejuvenating the French wine market

Duration: 06:29

Pensions panic

How mentioning pensions can cause anxiety and, in extreme cases, mental health issues.

Duration: 06:23

Nuisance calls update

An update on BT's new call screening service.

Duration: 04:53

Broadcast