Main content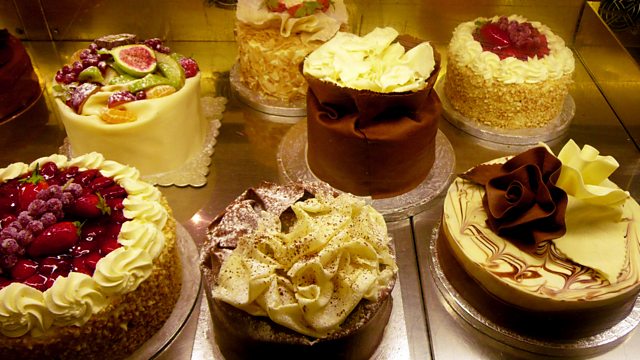 Banks fighting fraud, Food taxes, Car clocking
Barclays Bank says we all need to take more responsibility for protecting ourselves against fraud. Car leasing deals are blamed for a rise in cases of "clocked" used cars.
A senior figure at Barclays Bank has told You & Yours that people need to take more personal responsibility to protect themselves against fraud. Several listeners have told us that banks could be more supportive and flexible in helping elderly and vulnerable people to avoid becoming victims of fraud. But Ashok Vaswani, the head of personal and corporate banking at Barclays, says customers need to do more themselves. What can ordinary customers do to stay safe and what more could banks do to help?
Food and drink manufacturers are warning that further health taxes on food could cost jobs. A "sugar tax" on soft drinks has been rushed through parliament and will come into force next April. Campaigners want more levies on sugary and fatty foods, believing they are an effective way to tackle the obesity crisis. In 1980 not even one in ten of us was obese. Now it's one in four. The Food and Drink Federation says further levies would drive companies and jobs out of the UK. We examine the arguments and ask if taxes are a reasonable way to encourage healthy eating.
Winding back the mileage on a used car is one of the oldest tricks used by unscrupulous dealers to increase how much they can get for a car. But new figures suggest that "clocking" as it's known, is increasing. Modern digital odometers are easy to adjust and there are many companies that will do it for you. It's thought that car leasing deals, with limited mileage, are partly behind the increased demand for clocking. The EU plans to ban "mileage correction" services next year, but how will it be enforced and how can motorists tell if a car has been "clocked"?
Producer: Jonathan Hallewell
Presenter: Melanie Abbott.
Chapters
Car clocking

More used cars in the UK have been "clocked", with mileage reduced to raise their value.

Duration: 05:53

Microbeads

Campaigners say that a ban on "microbeads" used in liquid soaps doesn't go far enough.

Duration: 06:18

Food taxes

The food industry warns job losses if health taxes are levied on sugary and fatty food.

Duration: 07:03

Vegetarian drugs

You may not eat meat, but are there meat products in the tablets you're taking?

Duration: 03:29

KFC Kitchens

Why does the fast-food giant invite customers in to view its kitchens?

Duration: 04:35

Banks fighting fraud

Senior bank boss says people need to take more responsibility to avoid fraud.

Duration: 09:45