Main content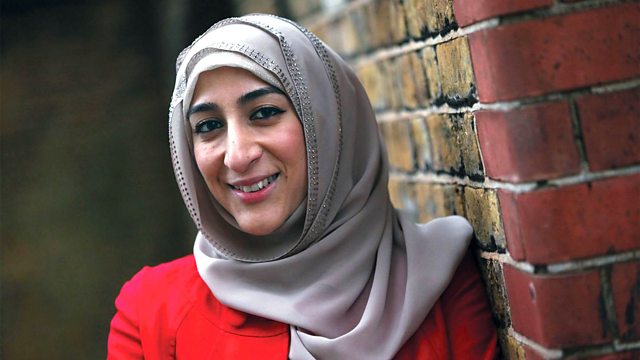 Seclusion
Ethical and religious discussion. Remona Aly discovers that seclusion is the key to social revolution and human progress, unlocking the mysteries of the self and the divine.
Journalist Remona Aly discovers the power of seclusion.
Throughout centuries, individuals of many faiths, cultures and disciplines have argued that seclusion is the key to unlock the mysteries both of the self and of the divine.
According to Remona, in today's connected world finding solitude has become a lost art. In fact, western culture tends to equate a desire for solitude with people who are lonely or anti-social, but there are many physical and psychological benefits to spending time alone.
Throughout time, seekers of all faith traditions have been drawn to solitude as a way of deepening their relationship with God. Remona offers the lives of the Prophet Muhammad and Imam al-Ghazali as leading examples of how seclusion can lead to overwhelming personal revelations and radical change in society.
The work of Beethoven is also examined as his phase of seclusion lead him to produce some of the most extraordinary symphonies of his career.
Remona also reflects on her own personal time of seclusion before dawn, leaving her bed to take part in a voluntary prayer known in Arabic as Tahajjud - a sacred time which she describes as therapy for the soul.
Presenter: Remona Aly
Producer: Jonathan O'Sullivan
A TBI Media production for BBC Radio 4.
Readings
Title: Cave in the Snow: A Western Woman's Quest for Enlightenment
Author: Vicki MacKenzie
Publisher: Bloomsbury Publishing
Title: The Prophet Muhammad: A Biography 
Author: Barnaby Rogerson
Publisher: Abacus
Title: The Mujaddid of His Age: Al-Ghazali And His Inner Spiritual Journey
Author: Mohd Rosmizi and Salih Yacel
Title: Korea And Her Neighbours...
Author: Isabella Bird
Publisher: Nabu Press
Title: The Imperial Harem: Women and Sovereignty in the Ottoman Empire (Studies in Middle Eastern History) 
Author: Leslie P. Peirce
Publisher: Oxford University Press
Title: Beethoven: Anguish and Triumph
Author: Jan Swafford
Publisher: Houghton Mifflin Harcourt
Title: The Gift: Poems by Hafiz, The Great Sufi Master',
Translated By: Daniel Ladinsky
Publisher: Penguin