Main content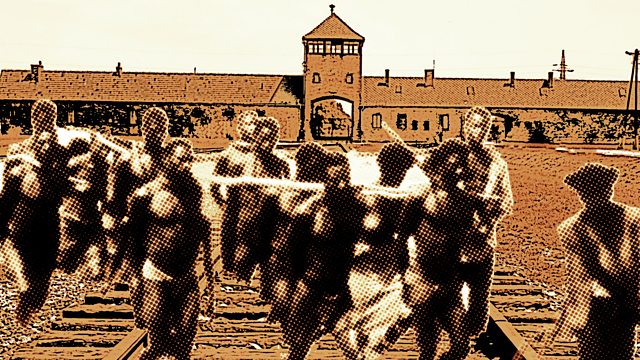 Roots and Holocaust: When TV Taught Us a History Lesson
Journalists Gary Younge and Jonathan Freedland reflect on the extraordinary impact that landmark TV series Roots and Holocaust had on them, and Britain, 40 years on.
Reflections on the extraordinary impact that two landmark TV series had on Britain forty years ago.
Black journalist Gary Younge and his Jewish colleague Jonathan Freedland had two very different upbringings. Gary grew up in Stevenage, Hertfordshire, and Jonathan in suburban North London. But a strange coincidence binds them.
At the age of 10, long before they would become colleagues and friends at The Guardian, their mothers sat them down and gave them a lesson in racism. But it didn't come from a book or documentary. It was the late 1970's and, in each case, the lesson came from a blockbuster TV mini-series. Jonathan sat and watched Roots. Gary was put in front of Holocaust - with the instruction that, "this is your story too".
This was a time when the National Front struck fear into both their homes.
Now, forty years on, they recall the impact these landmark series had on them at the time, and what TV depictions of black and Jewish people looked like before those two programmes aired - populated with stereotypes from Love thy Neighbour and The Rag Trade to the Black and White Minstrel Show and Never Mind the Fabric, Feel the Width.
Joined by Lenny Henry, Maureen Lipman, Michael Grade and the original Kunta Kinte, actor LeVar Burton, Gary and Jonathan discover how TV taught them - and Britain - about history.
Producer: Sarah Peters
Executive Producer: Iain Chambers
An Open Audio and Tuning Fork production for BBC Radio 4.