Main content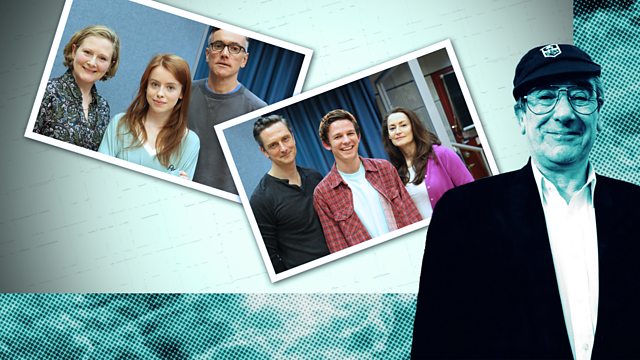 Cold Enough for Snow
Neil and Pippa's futures are uncertain as A-levels beckon, and their parents have something to learn from them. Stars Ben Miles, Pooky Quesnel, Nicholas Gleaves and Lucy Robinson.
Jack Rosenthal's comedy drama
adapted for radio by Amy Rosenthal
1996 Two sets of parents plot to keep their children apart whilst they're studying to get into University. But it isn't the children they should be worrying about.....
Written by Jack Rosenthal
Adapted by Amy Rosenthal
Produced and directed by Marion Nancarrow
This is the second drama written by Jack Rosenthal and adapted for radio by his playwright daughter, Amy ("Eskimo Day" was broadcast last Friday night). Both dramas had a huge impact at the time they were originally broadcast on TV. The last drama saw Pippa and Neil arrive from Cheltenham and Blackburn respectively for their interviews at Cambridge. Now, they're working towards their A levels. And as their future looks uncertain, both sets of parents realise quite what a turning point this is in their own lives.
Amy Rosenthal's drama, "Thin Ice", inspired by what really happened when she went to University, was broadcast at 2.15 on Thursday 31 May.
Amy Rosenthal discusses her father's plays and her response in her own play 'Thin Ice'.

How would you cope? A selection of the best university interview curveballs...
Credits
| Role | Contributor |
| --- | --- |
| Shani Whittle | Pooky Quesnel |
| Bevis Whittle | Nicholas Gleaves |
| Hugh Lloyd | Ben Miles |
| Harriet Lloyd | Lucy Robinson |
| Neil Whittle | David Moorst |
| Pippa Lloyd | Rosie Day |
| Gordon Callow | Ben Jones |
| Rose | Georgie Glen |
| Miss Bodley | Sarah Ridgeway |
| Carmela | Sarah Ridgeway |
| Lingerie Assistant | Maeve Bluebell Wells |
| Pete | Simon Ludders |
| Tony Groves | Tom Forrister |
| Lecturer | Emilio Doorgasingh |
| Master of Ceremonies | Charlie Clements |
| Invigilator | Philip Fox |
| Writer | Jack Rosenthal |
| Adaptor | Amy Rosenthal |
| Director | Marion Nancarrow |
| Producer | Marion Nancarrow |