Main content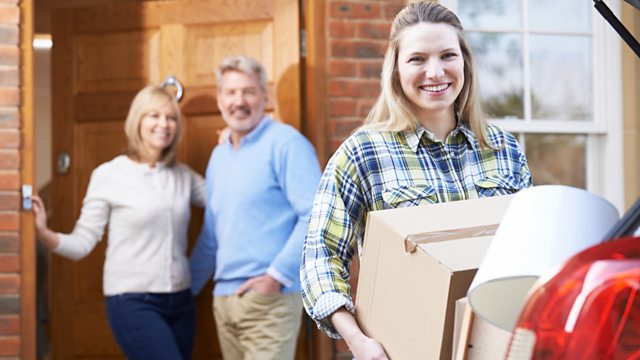 Bank of Mum and Dad, New car Personal Contract Plans, Child Maintenance Service
How the bank of mum and dad can keep its money safe, Personal Contract Plans (PCPs) for new cars, and single-parent problems with the Child Maintenance Service.
BOMAD - the new acronym for the (allegedly) ninth biggest mortgage lender in the UK - the Bank of Mum and Dad. Of course Mum and Dad normally provide a deposit rather than the whole amount, but that is a double benefit because the bigger the deposit the less the loan and the lower the interest rates charged on the money that is borrowed. However, when you give or lend money to your grown up children, how do you avoid the many legal traps? In Scotland they even have a tri-partite pre-nuptial agreement.
PCPs - When is buying a new car not actually buying a new car? When it's a Personal Contract Plan or PCP. Despite the word "purchase", the customer does not actually buy the shiny new vehicle they drive off in. They pay an upfront fee, then a monthly fee (usually very modest), and after three or four years they can upgrade to another car. But the vehicle is owned by a finance company. And if you do too many miles, keep too many dogs or kids in the back, or have too many minor paint exchanges with nearby vehicles the £199 a month you pay will only be a small part of the cost of ownership. Are PCPs an accident waiting to happen?
CMS - Is the Child Maintenance Service not a good service and not maintaining children adequately? Those were the questions considered by MPs on a Commons committee in a recent scathing report. We hear from a single parent struggling to get any sense out of the CMS about why her seemingly well off ex was assessed to pay only £5 a week to keep her teenage son. The single parent group Gingerbread says its failings mean a growth in poverty among single parents.
Presenter: Paul Lewis
Producer: Paul Waters
Editor: Andy Smith.
Last on

Chapters
The Bank of Mum and Dad

How to avoid legal traps

Duration: 05:47

PCP's

Buying new cars through Personal Contract Plans

Duration: 10:56

CMS

Problems for single parents with the Child Maintenance Service

Duration: 06:43

Credit

| Role | Contributor |
| --- | --- |
| Presenter | Paul Lewis |

Broadcasts