Main content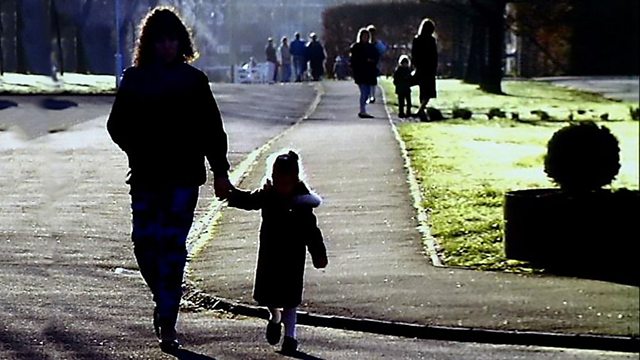 Life in the Man Desert
Tracy Harris explores the pros and cons of being a single mother and how lacking a male role model can affect children, following reports of 'man deserts' in areas of Wales.
A report on single parent families identified two so called 'man deserts' in Wales; estates where there are high concentrations of single parent mothers. Tracy Harris sets out to find out if these 'man deserts' really exist and meets single parent families to discover the impact an absence of male role models on children can have.
Whilst a lack of households with men can mean surviving on lower income, Tracy hears that there can be also be rewards and joys of not having a dad in the house. But, with one in four families now headed by a single parent, the definition of a lone parent looking after the kids has changed dramatically.