Main content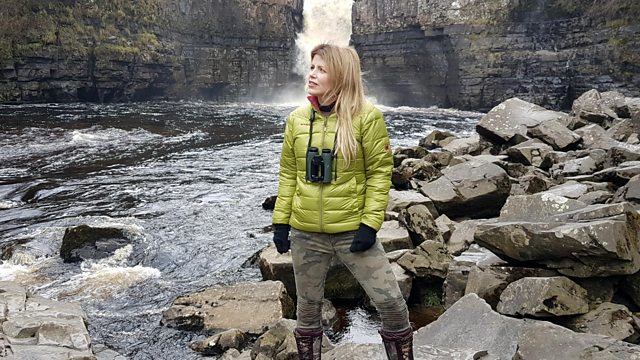 County Durham
Countryfile is in County Durham, and Matt is on his old home turf, showing how to make panackelty, a traditional north-eastern dish.
Countryfile is in County Durham, and Matt is on his old home turf, showing us how to make panackelty, a traditional north-eastern dish. He gets veg from prize-winning allotments and meat from a local farm and cooks it all up with the locals.
Ellie is a few miles away in the heart of Weardale meeting the designer whose passion for rescuing sheep has spun out into a sideline making high-end felt goods. She also takes a trip along one of the most beautiful stretches of the River Tees, taking in the stunning High Force and Low Force waterfalls, discovering its wildlife and getting a drenching as she throws herself headlong into it.
Sean is in Stockton, where he meets a Scout troop involved in all sorts of projects to encourage wildlife. And he witnesses them renewing their Scout's Promise - something traditionally done on St George's Day.
Tom asks if we are in the midst of a fly-tipping epidemic and what can be done to stamp it out.
And at the start of British Beef Week, Adam is meeting the farmers raising their cattle on nothing but fresh grass all year round.
Music Played
Timings (where shown) are from the start of the programme in hours and minutes
00:33

Benjamin Francis Leftwich

Pictures
Panackelty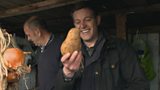 Matt's back on his old stomping ground of County Durham. There, he visits Easington Colliery to find out more about the local dish, Panackelty which holds a special place in people's hearts. Matt meets Angela Surtees who shows him around Easington Colliery Nature Reserve, a former pit village that sits right on the Durham Coast. He then heads off on a mission to gather the vegetables needed for the dish, carrots, potatoes and onions. He also swings by some prize leaks on the way!
There are lots of different ways to make Panackelty - here's just one!
Fly-tipping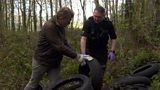 Tom Heap's asking if we're in the grip of a fly-tipping epidemic. Everyday across the UK thousands of piles of rubbish are dumped illegally. This isn't just the odd bin bag, as Tom discovers, this is big business and there's a lot of money to be made. But some parts of the country are fighting back and Tom heads to North Wales to find out how they're bucking the trend and beating the fly-tippers. 
Felt making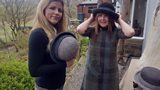 Ellie's in Upper Weardale, an area of high pasture on the edge of the fells to meet another Ellie, Ellie Langley. She's a felt maker and a shepherdess. Ellie introduces Ellie H to her small, varied flock of sheep which she keeps purely for their wool.  Most of them are rescue sheep living out the rest of their days in the hay meadow. Ellie H then joins Ellie in her workshop and gets hands on experience in making a piece of felt, one of the oldest textiles known, and if you can get past the confusion of two Ellies, then felt making should be a breeze!
Panackelty, on the farm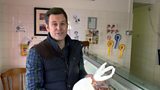 Matt's already sourced his vegetables, so now he's off to meet local farmer Andrew Wilson who gives his recommendation for which meat he should use in the traditional Panackelty. Andrew shares some fond memories of the dish with Matt then they both head off to Andrew's other office, the butchers, to grab some bacon pieces ready for the final cook up.
A Million Hands Project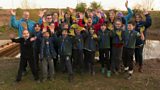 St Georges Day is the day traditionally scouts renew their scouting promise. So to mark it, Sean Fletcher is at the Tees Barrage in Stockton joining up with the 15th Middlesbrough Cub Scouts as they undertake their first A Million Hands Project. Working with the Canal and River Trust, they are helping to transform some waste ground into a wildlife garden for community groups and schools. In just a couple of hours, it is remarkable what they have achieved!
White water river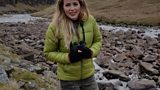 Ellie's in the Durham Dales where the river Tees rises and passes through some of the most spectacular scenery in England. Further down river, Ellie explores High force waterfall, but she saves the biggest challenge for the final section of her journey. She heads to Low force waterfall and she meets Rob from the Kingsway adventure centre to see what it like is to try and swim the rapids of this exciting and fast flowing river. 
Top safety tips
Only participate with a licensed and professional company. Never go alone or with just friends.
Always wear a life jacket.
Wear the right protective gear. Any professional company will be able to supply this.
Make sure you understand the proper swimming techniques for white water.
Always listen to your guide.
Remember, this is an activity that should only be undertaken with the guidance of experienced instructors. All appropriate safety equipment must be worn as all rivers can be very dangerous. Be aware that the water can always be very cold and there is a high risk of cold water shock which can lead to difficulties and even drowning.
Grass fed beef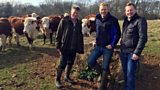 Sticking with the St Georges Day theme, Adam decides to celebrate it with some Great British Beef! He travels to three farms to find out how the different pastures that the cattle graze affect the taste of the meat they produce. Then what better way to test than cook the beef for a blind taste test. Can the farmers recognise their own beef?
Community cook up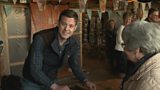 With all his ingredients gathered, Matt heads to the Barn where he delivers them to local chef Bill Smithson, who has the daunting task of cooking up his own version of Panackelty in front of a local audience. Will the ingredients be the right ones? Will the locals like the dish? Will bacon work better than corned beef? There's tension and some rather nice cooking smells, in the air!
Credits
| Role | Contributor |
| --- | --- |
| Presenter | Matt Baker |
| Presenter | Ellie Harrison |
| Presenter | Sean Fletcher |
| Presenter | Tom Heap |
| Presenter | Adam Henson |
| Series Producer | Joanna Brame |
| Executive Producer | William Lyons |