Main content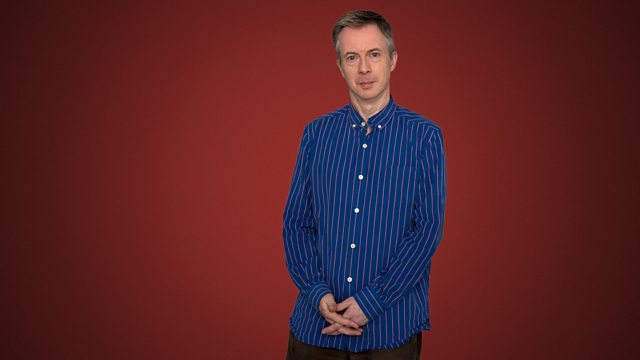 Wagner, Strauss and Bruckner from Dublin
John Shea presents a performance of Bruckner's Sixth Symphony given in Dublin by the RTE National Symphony Orchestra.
John Shea presents a performance of Bruckner's Sixth Symphony from the RTÉ National Symphony Orchestra in Dublin.
12:31 AM
Wagner, Richard (1813-1883)
Prelude to Act 1 of 'Parsifal'
RTÉ National Symphony Orchestra, James Feddeck (conductor)
12:42 AM
Strauss, Richard (1864-1949)
4 Letzte Lieder for voice and orchestra
Orla Boylan (soprano), RTÉ National Symphony Orchestra, James Feddeck (conductor)
1:04 AM
Bruckner, Anton (1824-1896)
Symphony No.6 in A major
RTÉ National Symphony Orchestra, James Feddeck (conductor)
1:59 AM
Beethoven, Ludwig van (1770-1827)
String Quartet in E flat major, Op.74, 'Harp'
Royal String Quartet
2:31 AM
Meulemans, Herman (1893-1965)
Five Piano Pieces: Als de beke zingt (When the brook is chanting); Menuet; Mazurka triste; Wals; Lentewandeling (Vernal wanderings)
Steven Kolacny (piano)
2:50 AM
Walton, William (1902-1983)
Cello Concerto (1956)
Zara Nelsova (cello), Royal Concertgebouw Orchestra, Bernard Haitink (conductor)
3:18 AM
Charlton, Richard (b.1955)
Dances of the Rainbow Serpent
Guitar Trek: Timothy Kain, Carolyn Kidd, Mark Norton, Peter Constant, (guitars)
3:28 AM
Kirnberger, Johann Philipp (1721-1783)
Sonata in G major for flute and continuo
Konrad Hünteler (flute), Wouter Möller (cello), Ton Koopman (harpsichord)
3:39 AM
Guerrero, Francisco (c.1528-1599)
Prado verde y florido - sacred vilancico
Montserrat Figueras (soprano), Maite Arruabarrena (mezzo-soprano), Lambert Climent (tenor), Francesc Garrigosa (tenor), Hespèrion XX, Jordi Savall (director)
3:44 AM
Chopin, Frédéric (1810-1849)
Ballade No.1 in G minor, Op.23
Shura Cherkassky (piano)
3:54 AM
Mozart, Wolfgang Amadeus (1756-1791)
Symphony No.5 in B flat major, K22
Netherlands Radio Chamber Orchestra, Ernest Bour (conductor)
4:02 AM
Pezel, Johann Christoph (1639-1694)
Sonatina No.69 for 2 trumpets and organ
Ivan Hadliyski & Roman Hajiyski (trumpets), Velin Iliev (organ)
4:05 AM
Guastavino, Carlos (1912-2000)
La rosa y el sauce (The Rose and the Willow)
Isabel Bayrakdarian (soprano), James Parker (piano), Bryan Epperson, Maurizio Baccante, Roman Borys, Simon Fryer, David Hetherington, Roberta Jansen, Paul Widner, Thomas Wiebe, Winona Zelenka (cellos)
4:09 AM
Debussy, Claude (1862-1918)
No.3 (Minuet) from 'Petite Suite'
Jan-Erik Gustafsson (cello), Heini Kärkkäinen (piano)
4:12 AM
Weber, Carl Maria von (1786-1826)
Sonatina, Romance and Menuet - from Six petites pièces faciles (Op.3 Nos. 1, 2 and 3)
Antra Viksne (piano), Normunds Viksne (piano)
4:19 AM
Kuffner, Joseph (1776-1856)
Quintet (Introduction, theme and variations) in B flat major Op.32, for clarinet and strings
Joze Kotar (clarinet), Slovene Philharmonic String Quartet
4:31 AM
Glinka, Mikhail Ivanovich (1804-1857)
Overture in D major
Bratislava Slovak Radio Symphony Orchestra, Ondrej Lenard (conductor)
4:38 AM
Vivaldi, Antonio (1678-1741)
Concerto in C major for sopranino recorder, RV.444
Michael Schneider (recorder), Camerata Köln
4:47 AM
Rossini, Gioacchino (1792-1868)
Lindoro's cavatina 'Languir per una bella' - from L' Italiana in Algeri, Act 1 scene 3
Francisco Araiza (tenor: Lindoro, a young Italian slave), Capella Coloniensis, Gabriele Ferro (conductor)
4:55 AM
Saint-Saens, Camille (1835-1921)
Oboe Sonata in D major, Op.166
Roger Cole (oboe), Linda Lee Thomas (piano)
5:06 AM
Eller, Heino (1887-1970)
3 Pieces (from 'Five Pieces for Strings'): Romance; Dance; A Homeland Tune
Estonian Radio Symphony Orchestra, Vallo Jarvi (conductor)
5:19 AM
Pärt, Arvo (b.1935)
Fratres for cello and piano (1977)
Petr Nouzovský (cello), Yukie Ichimura (piano)
5:32 AM
Howells, Herbert (1892-1983)
Requiem for chorus
Gabrieli Consort, Paul McCreesh (director)
5:54 AM
Handel, Georg Frideric (1685-1759)
Aria and Variations - from the Keyboard Suite No.3 in D minor
Jan Jongepier on the 1740 Johann Michaell Schwarzburg organ of Waalse Kerk, Leeuwarden, Netherlands
6:06 AM
Tellefsen, Thomas (1823-1874)
Piano Concerto No 2 in F minor, Op 19
Alexander Melnikov (period piano: Erard, 1849), Concerto Köln, Michael Güttler (conductor).