Main content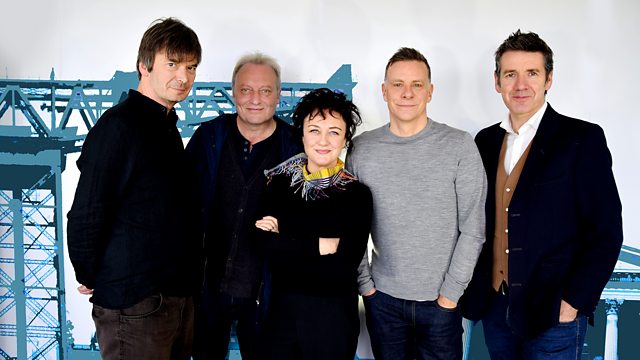 Deacon Blue: 30 Years of Raintown
Ian Rankin celebrates the thirtieth anniversary of Deacon Blue's debut album, Raintown, released on 1 May 1987. He hears the stories behind the songs and how it became a classic.
Ian Rankin celebrates the 30th anniversary of Deacon Blue's debut album released on 1st May 1987. He discovers the stories behind the songs and how Deacon Blue became one of Scotland's best loved bands.
As well as new interviews with original members Ricky, Lorraine, Dougie and Jim, you'll hear from the record's producer Jon Kelly. Legendary pedal steel guitar player BJ Cole remembers his solo on Chocolate Girl. Hue and Cry, Gary Clark from Danny Wilson, and David Scott from Hearts and Minds are some of the other Scottish artists who were releasing music in the same year and share their thoughts. Johnnie Walker and Mark Goodier remember being the first DJs to play Deacon Blue on the radio. Record producer Trevor Horn, performer Aled Jones and singer-songwriter Matthew Ryan are all fans of Raintown and describe what the album means to them. Friends and colleagues share insights on the making of this record.
As his character, Detective Inspector John Rebus, also celebrates his 30th anniversary, writer Ian Rankin discovers how Raintown became a classic Scottish album and a personal favourite for him.