Main content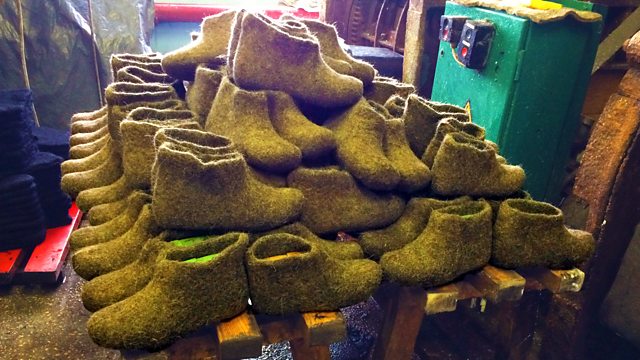 Rebooting Rural Russia
Lucy Ash travels to a Russian border village to discover the impact a small business is having there. Is this is a model for reviving Russia's rural economy?
The Kremlin has been flexing economic and political muscles on the world stage but the Russian economy is struggling to keep up. Plunging oil prices, U.S. and European sanctions over Ukraine and military operations in Syria have all taken their toll. People across the country are feeling the pinch but rural areas are the hardest hit - much of the countryside is empty and dying. Almost 36,000 villages, or one in four, have 10 residents or fewer. Another 20,000 are abandoned, according to the latest census. Young people left long ago for cities and towns - the collective farms which once would have employed them disappeared along with the USSR.
It's a bleak picture but some young businessmen and women are trying to revive Russia's dying villages with a mixture of traditional craftsmanship, social enterprise and shrewd marketing.
In the impoverished Pskov Region, Kirill Vasilev employs 15 villagers to make Valenki -felt boots made from dried sheep's wool, the footwear of peasants and tsars for centuries. Traditionally, valenki come in brown, black, gray and white, but Vasilev produces versions in a variety of bright colours which he sells in a fashionable part of his native St Petersburg. Now he has plans to expand to London and New York. He is inspired by the world-famous UGG boots and Crocs, which also had their origins in ethnic footwear for Australian and Dutch farmers.
Will he succeed and what difference could it make to the village of Dolostsy on the Belarusian border?
Lucy Ash visits Kirill Vasilev at his Valenki workshop, meets his employees and finds out more about the challenges facing small businesses in Russia.
Produced and presented by Lucy Ash.
Featured in...
A Russia-themed season to mark the October Revolution centenary.