Main content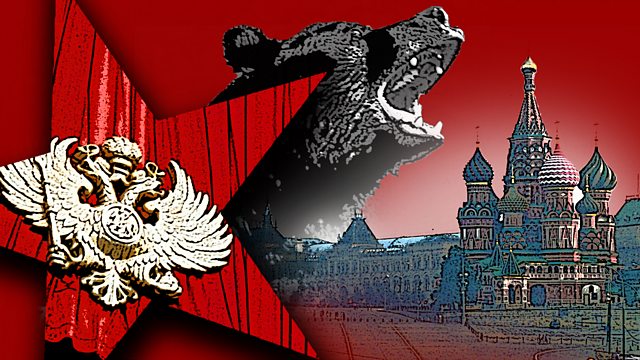 Mike Walker's epic chronicle of the Russian tsars continues with the story of Catherine the Great. With Samantha Spiro, Anton Lesser and Kenneth Collard.
Did the young Catherine foresee the consequences of staging a coup d'état against her husband the Tsar? Or did she want him dead from the start? Mike Walker's epic chronicle of the Russian Tsars continues with the story of Catherine The Great, who came to Russia as a young 15-year-old girl from Prussia and became one of Russia's most renowned monarchs, transforming the country into one of the great powers of Europe.
Director: Sasha Yevtushenko
As we approach the centenary of the Russian Revolution in October 2017, Radio 4 has an ambitious chronicle of Russian leaders; set over 11 plays, in three seasons - it began with Ivan the Terrible, contemporary of Elizabeth I, and ends with Russia's current Premier - Vladimir Putin. TSAR continues the full-blooded, rich 'more is more' tradition forged by the team that made Plantagenet and The Stuarts for Radio 4.
Series One covered the reigns of Ivan IV (aka The Terrible), Boris Godunov and Peter The Great.
Series Two (Spring 2017) chronicles the reigns of Catherine the Great; Alexander I and the Napoleonic Wars; and Alexander II and the emancipation of the serfs.
Series Three (Autumn 2017) takes in Nicholas II and the Revolution, the Soviets, and Putin.
The dramas are produced by Alison Hindell and Sasha Yevtushenko.
Credits
| Role | Contributor |
| --- | --- |
| Catherine II | Samantha Spiro |
| Paul I | Kenneth Collard |
| Peter III | Anton Lesser |
| Petya | Joe Sims |
| Panin | Robert Blythe |
| Grigory Orlov | David Sturzaker |
| Pugachev | Simon Ludders |
| Praskovya | Sanchia MacCormack |
| The Midwife | Georgie Glen |
| Alexander | Joel MacCormack |
| The Councillor | Finlay Robertson |
| Director | Sasha Yevtushenko |
| Writer | Mike Walker |