Main content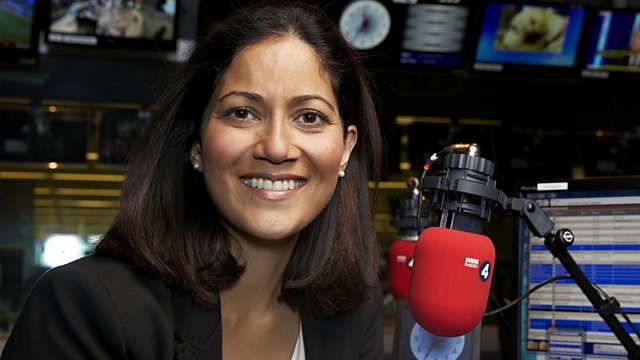 30/04/2017
Mishal Husain introduces Ian McMillan on Yorkshire pudding, Carly Appleby on shocking medical news, Mihir Bose on allotments and soccer and Rebecca Ford on ballroom in Blackpool.
In the latest programme, Mishal Husain introduces dispatches from journalists and writers around the United Kingdom that reflect the range of contemporary life in the country. This month: Ian McMillan unveils his campaign for Yorkshire pudding to secure UNESCO intangible heritage status; Carly Appleby reveals the dramatic effect of an unexpected medical diagnosis; Travis Elborough meets the 87 year-old behind an improbable retail success story in Brighton; Rebecca Ford discovers how Blackpool has reinvented itself - with a little help from China; and Mihir Bose ponders what allotments have to teach the people in charge of our leading football clubs.
Producer Simon Coates.
Last on