Main content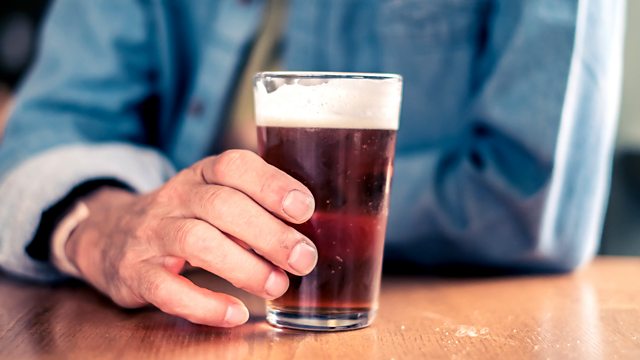 Tesco Booker deal; Swearing in pubs; Paper fivers
The brewery that's introduced a zero tolerance policy on swearing. Plus how the planned deal between Tesco and Booker could affect the high street.
How will the deal between the UK's biggest supermarket group, Tesco, and the UK's biggest food wholesaler, Booker Group, affect our High Streets? Industry watchers fear the merger will hand the pair too much power over the grocery industry. That's because several companies come under their umbrella, from Tesco Express and Metro, to Premier branded shops and Budgens. New research from the Local Data Company's looks at how many stores the two companies have in six cities across the UK. Some independent retailers are worried, but experts say it could mean cheaper prices and more choice for shoppers. Meanwhile the Competitions and Markets Authority has yet to announce whether it'll investigate the deal.
If you have an old fiver in your purse or wallet May 5th is the last day it can still be used to buy things. After that, the old five pound note won't be accepted in shops. It's only English £5 notes which are being replaced. Scottish and Northern Irish notes aren't affected. A money historian from the British Museum looks at our relationship with paper money, and what you should do if you still have a paper fiver.
Samuel Smiths, the independent brewery, has introduced a zero tolerance policy on swearing. It means if you swear in one of their pubs you can be refused service and asked to leave. The company has issued guidelines to the 200 pubs they own across the UK, but does swearing in pubs bother you? Email youandyours@bbc.co.uk.
Last on
Chapters
Tesco Booker deal

A look at the potential impact of the Tesco Booker deal on the High Street.

Duration: 08:55

Bird Seed

What's driving a boom in the sale of bird seed?

Duration: 07:35

Swearing in Pubs

Samuel Smiths, who have 200 pubs across the UK, have banned swearing.

Duration: 06:14

Holiday Cancellation

Losing more than your deposit when you cancel your holiday.

Duration: 05:21

Paper fivers

A look at the history of paper money - as the paper £5 note goes out of circulation.

Duration: 03:07

Diesel Car update

Drivers are complaining cars came back with problems after update by Volkswagen.

Duration: 05:56

Broadcast