Main content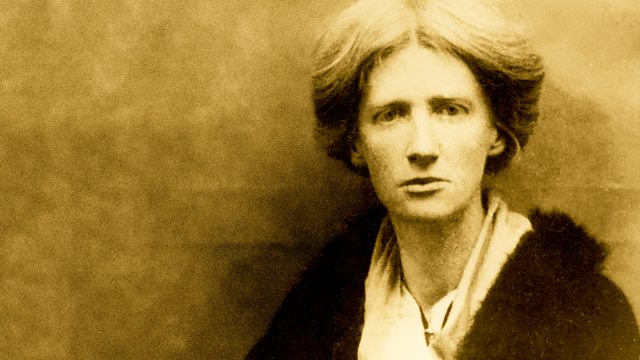 Save the Children founder, Women leaving science, Disappearing crafts
Eglantyne Jebb: the play celebrating the human rights activist. The economic cost of women leaving science. Craft skills on the brink of extinction. Street prostitution in Hull.
Eglantyne Jebb was an Edwardian human rights activist who set up Save The Children. She also drafted a set of guidelines about looking after children properly which evolved into what we know now as the United Nations Convention on the Rights of the Child. We talk to the actress, Anne Chamberlain about her one-woman show celebrating Eglantyne which is soon to be performed at the Central Family Court in London.
The cost to the UK economy of losing Women from STEM academic roles is a huge £2 billion a year. Across STEM subjects, 33% of the intake at undergraduate level is female, and in biology that figure is much higher. Yet only 9% of women make it to professor level. So why are STEM subjects still failing to retain female academics? We hear from two women who've left careers in science, and from Professor Polly Arnold from Edinburgh University about what she's doing to tackle the problem.
New research from the Heritage Crafts Association has found many traditional craft skills in the UK are on the brink of extinction. Seventeen crafts have been identified as being critically endangered, including coach and wagon making, saw making, metal thread making, and swill basket making. Greta Bertram, project manager for the Red List of Endangered Crafts, Victoria Hall, paper marbler and horse collar maker Kate Hetherington join Jenni to discuss.
Hull Lighthouse is a charity who support women involved in street prostitution in the city. An anthology of work they have written about their lives has been published in a book called An Untold Story. We hear from Renatta, Porscha, Jemma and Millie; and Emma Crick, the project facilitator, explains why this book is so important and what it's meant to the women who took part.
Presented by Jenni Murray
Produced by Jane Thurlow.
Chapters
Women in Science

Duration: 14:05

Eglantyne Jebb: Who Was She?

Duration: 05:42

Craft skills on the Brink of Extinction

Duration: 10:28

Women in Street Prostitution in Hull

Duration: 14:13

Craft Skills on the Brink of Extinction

Women in Street Prostitution

Credits

| Role | Contributor |
| --- | --- |
| Presenter | Jenni Murray |
| Producer | Jane Thurlow |
| Interviewed Guest | Anne Chamberlain |
| Interviewed Guest | Polly Arnold |
| Interviewed Guest | Greta Bertram |
| Interviewed Guest | Victoria Hall |
| Interviewed Guest | Kate Hetherington |
| Interviewed Guest | Emma Crick |