Main content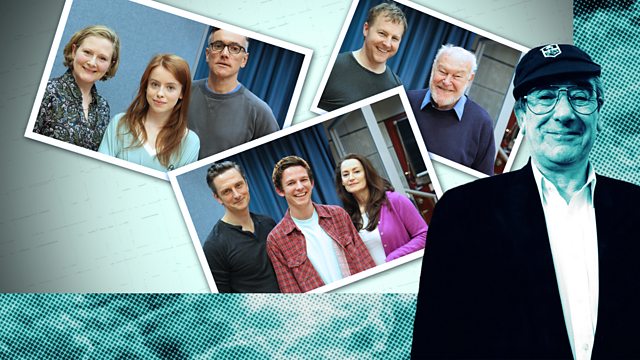 Eskimo Day
Jack Rosenthal's poignant comedy drama follows two sets of parents as their children try to get into Cambridge. Adapted for radio by Amy Rosenthal.
by Jack Rosenthal
adapted for radio by Amy Rosenthal
1996 and it's interview day at Cambridge University. As well as nerves, hopefuls Pippa from Cheltenham and Neil from Blackburn must also endure the embarrassment of their parents' company. But as the day progresses, it seems it's not the children who are most in need of help...
Written by Jack Rosenthal
Adapted for radio by Amy Rosenthal
Produced and directed by Marion Nancarrow
Playwright Amy Rosenthal's father, Jack, was a prolific and much-loved dramatist and this is the first of two linked comedy dramas he wrote in the 1990s ("Cold Enough for Snow" follows next Friday). Amy has adapted her father's dramas for radio and written a new drama, "Thin Ice", inspired by what happened when she went to University, which precedes these 2 plays in the drama slot on Thursday at 2.15.
A stellar cast includes Ben Miles (Wolf Hall, The Crown), Pooky Quesnel (The A Word), Nicholas Gleaves (Scott & Bailey) and Lucy Robinson (Cold Feet). Real-life father and son, Timothy and Samuel West, guest star as fictional father and son, James and Simon. Simon's a University lecturer trying to juggle interviews and persuade his father to go into a home. But his father is not quite ready to give in yet....
The potential Cambridge students are played by Rosie Day (Outlander; Screen International Star of Tomorrow) and David Moorst (Winner of the Emerging Talent Award at the London Evening Standard Theatre Awards 2015).
Last on

Clips

Credits
| Role | Contributor |
| --- | --- |
| Shani Whittle | Pooky Quesnel |
| Bevis Whittle | Nicholas Gleaves |
| Hugh Lloyd | Ben Miles |
| Harriet Lloyd | Lucy Robinson |
| Neil Whittle | David Moorst |
| Pippa Lloyd | Rosie Day |
| James Poole | Timothy West |
| Simon Poole | Samuel West |
| Mother Polly | Georgie Glen |
| Mme Olga | Georgie Glen |
| Miss Bodley | Sarah Ridgeway |
| Rosemary | Sarah Ridgeway |
| Isobel Wilding | Maeve Bluebell Wells |
| Rosemary's Dad | Simon Ludders |
| Big Issue Vendor | Simon Ludders |
| Student | David Sturzaker |
| DJ | David Sturzaker |
| Care Home Interviewer | Chetna Pandya |
| Writer | Jack Rosenthal |
| Adaptor | Amy Rosenthal |
| Director | Marion Nancarrow |
| Producer | Marion Nancarrow |
Broadcasts