Main content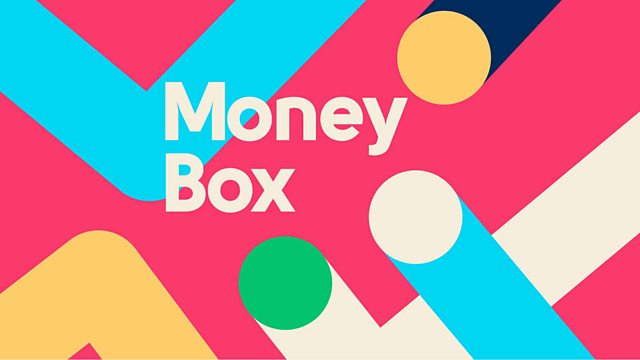 Tax changes blocked by the election, millions of 'smart' meters may have to be replaced, plus ethical banking
Paul Lewis on the tax changes blocked by the election, the millions of smart meters that may have to be replaced and a new ethical banking account.
More than half the clauses in the original Finance Bill (which enacts the Budget measures) have been dropped to ensure its passage through parliament before the snap general election. Anything contentious disappeared so that important measures - like raising Insurance Premium Tax from 1 June - could be passed into law before the April 27 deadline. Making Tax Digital, cutting the tax free dividend allowance, reducing the amount that can be paid into a pension, and a lot of anti-tax avoidance measures were binned. Will they return if the Conservatives win the Election on 8 June?
Six million first generation smart electricity and gas meters installed in homes since 2012 may have to be replaced to make them work with a new communications network which was switched on in November but is still not being used. Despite that, energy companies are busy installing more of these early models to meet a government target to get one in every home by the end of 2020. The new design is still being tested with the new network and are not expected to be installed until later this year. DCC, the company responsible for the network, will shortly begin a consultation on how the old meters might be connected to it. A spokesman agreed it was possible that they would all have to be replaced. We get an expert view.
Would you pay £3 a month for a current account that offered you nothing for that money but a nice warm glow that you were paying a fair price? That is the sell for Triodos, an ethical bank which says there is no free banking - it is only possible for some because they are subsidised by other customers who pay a lot through overdraft charges. It also has ethical lending policies. The boss explains his pitch.
Presenter: Paul Lewis
Producer: Paul Waters
Editor: Andy Smith.
Last on
Chapters
Smart Meters

6m smart meters may have to be replaced.

Duration: 06:57

Finance Bill

How changes to the Finance Bill affect your tax.

Duration: 06:11

State Pension

Is the government defying the law by delaying state pension age announcement?

Duration: 01:07

Ethical Banking

Triodos bank offers a new current account for £3 a month. It says it's more ethical.

Duration: 06:43

Taylor Wimpey

Taylor Wimpey compensates some customers for leasehold property issues.

Duration: 02:22

Broadcasts