Main content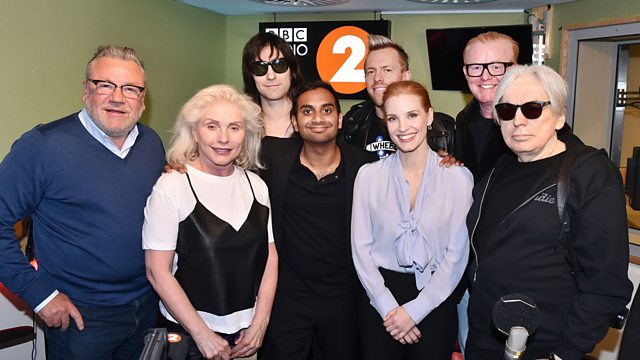 Blondie, Ray Winstone, Jessica Chastain and Aziz Ansari
Blondie play live in the studio, Ray Winstone tells Chris about his new film Jawbone, and Jessica Chastain on her movie Miss Sloane. Plus comedian Aziz Ansari on Masters of None.
Blondie play live in the studio on the day their new album Pollinator is released, Chris chats to actor Ray Winstone about his new boxing film Jawbone, and actress Jessica Chastain spills the beans on her new film Miss Sloane. Plus comedian Aziz Ansari brings laughter to the studio with the second series of Masters of None.
Clips

Pause For Thought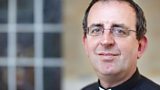 Rev Richard Coles
What a mixed blessing autocorrect can be. I had occasion to send a text to my bishop at Easter about the blessing of Holy Oils. I should have checked before I pressed send, because 'holy oils' was autocorrected to 'horny owls'. I don't think the CofE has produced a formal service of blessing for those, but you never know. Perhaps we could set up a working party and have some Shared Conversations about it?

Everyone makes mistakes - it is simply part of being human, and no matter how carefully we put in place quality controls, fail-safe systems, idiot-proof algorithms, we will never eradicate mistakes completely.  I once accidentally wrote a cheque from our church to Christian Aid for £100,000 - mercifully it was returned uncashed.

And we don't only make mistakes when say things, but also when we hear things, I can't count how many times someone has commented about a sermon I've preached and I've realised that they heard something very different from what I had tried to convey ("Miss Frobisher, I'm pretty sure I said thou shalt NOT kill"). It's the same with song lyrics too: a friend of mine thought 'heart of glass'  was 'lardyarse' for years, until someone put her right.

So we muddle what we say, and we muddle what we hear. Does it not behove us then, to make allowances?

Precious little of that in evidence in these hyper-political times, when, thanks to high stakes, low tactics, and social media like a bucket full of wasps, our public discourse feels more like a brawl than a debate.

But Jesus said, you must forgive one another, and forgive one another, and forgive one another. Not because he was a snowflake, but because he was a pragmatist: for if we don't learn to forgive, the ever- growing burden of recrimination and resentment we heap on our own shoulders will eventually crush us.