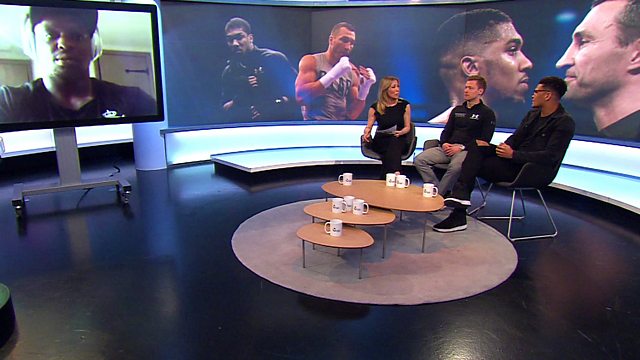 28/04/2017
Joanna Gosling talks to a woman whose husband kept his heroin addiction secret for more than three years.
A friend of a former marine released from prison after his conviction for killing a Taliban fighter talks about the moment he was freed.
Plus Anthony Joshua's physiotherapist talks about Saturday night's big fight against Wladimir Klitschko.
Last on