Main content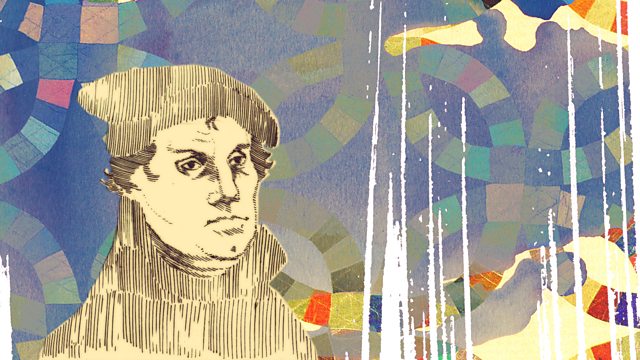 Professor Brian Cummings from the University of York tells the story of Philip Melanchthon, who was Martin Luther's right-hand man.
Martin Luther and Philipp Melanchthon are the odd couple of the Reformation, inseparable in the religious revolution they inaugurated, and yet in personality chalk and cheese - and there's no doubt that it's Luther who is the cheese: volatile, colourful, impassioned; ripening majestically but also suddenly going off, like one of those goats' cheeses in the middle of France that could easily double up as an explosive device. Luther has priority in terms of being older, and by force of personality. Melanchthon seems monochrome by comparison. It has been easy for history, outside of specialists, to forget him. But if Margaret Thatcher once said of her right-hand man William Whitelaw that "every Prime Minister needs a Willie", this is all the more the case with true revolutionaries. Revolutions seem to need an odd couple: Robespierre and Danton, or Marx and Engels. Melanchthon is hardly a household name these days but he is (if you like) a revolutionary's revolutionary. Intellectual, serious, endlessly patient, he kept clearing up the mess that Luther left around him. Professor Brian Cummings, from the University of York, tells his story.
Producer: Rosie Dawson
Part of Radio 3's Breaking Free series of programmes exploring Martin Luther's Revolution.
More episodes
Next
You are at the last episode