Main content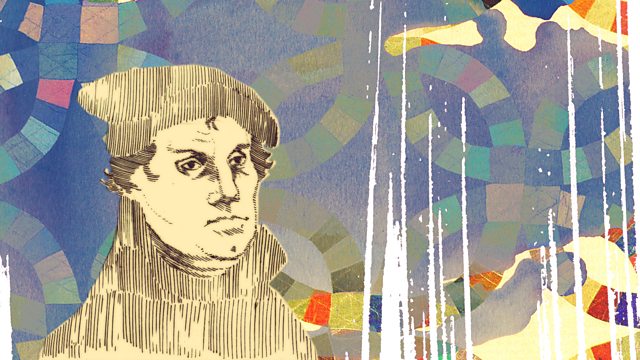 Dr Charlotte Woodford explores the contribution to Martin Luther's reformation of his wife and theological sparring partner, Katharina Von Bora.
Dr Charlotte Woodford, fellow in German at Cambridge University, tells the story of the woman who won Martin Luther's heart.
If ever there were a power behind the throne, none was stronger than Katharina von Bora. Known as 'The Lutherine', this former nun found her true vocation as Luther's 'Power-Frau,' arguing the finer points of Theology with him as well as raising their six children and providing hospitality for Luther's fellow-reformers in Wittenberg.
Luther had told friends he didn't intend to take a wife, and when he eventually decided to marry Katharina he wrote to a friend that he did not feel 'passionate love' for her. But later he described her in the most glowing terms possible for a biblically-minded theologian, comparing his devotion to her with that which he felt for one of St Paul's epistles. 'The epistle to the Galatians is my dear epistle. I have put my confidence in it. It is my Katy von Bora'.
Producer: Rosie Dawson
Part of Radio 3's Breaking Free series of programmes exploring Martin Luther's Revolution.