Main content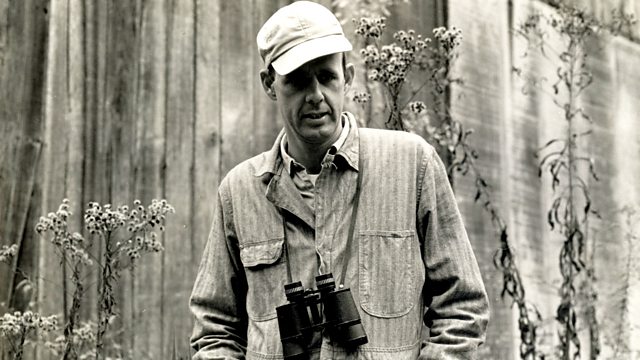 Breaking Free - Martin Luther's Revolution: The Reformation and the Rural in Poetry
Ian McMillan celebrates the rural in Reformation poetry and contemporary work, with a new commission by Luke Wright. With guests Wendell Berry, Mervyn Morris and Rosemary Shirley.
Ian McMillan celebrates the rural in Reformation poetry and in contemporary work, with a new commission by Luke Wright (inspired by Hans Sachs's 1523 poem 'The Wittenberg Nightingale'). He is also joined by the poet Wendell Berry, the Jamaican Poet Laureate Mervyn Morris and art historian Rosemary Shirley.
Poet and theatre-maker Luke Wright's new poetry collection 'The Toll' is published by Penned in the Margins, and he is also touring a show based on the book. Luke's first play 'What I Learned from Johnny Bevan' won The Saboteur award for 'Best Spoken Word Show', and his new play 'Frankie Vah' will have its premiere at the Norfolk & Norwich Festival (26-27 May).
Mervyn Morris is the Professor Emeritus of Creative Writing and West Indian Literature at the University of the West Indies in Jamaica. His collected poems, 'Peelin Orange', is published by Carcanet.
Rosemary Shirley is a lecturer in art history at the School of Art, Manchester Metropolitan University and her work focuses on contemporary rural contexts. Rosemary has curated the exhibition 'Creating the Countryside' which is at Compton Verney Gallery until June 18th.
Wendell Berry is a poet, novelist and farmer who has been awarded The National Humanities Medal and the Richard C Holbrooke Distinguished Achievement Award. 'The World-Ending Fire: The Essential Wendell Berry' is published by Penguin.
Producer: Faith Lawrence.
Luke Wright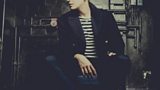 Luke performs a new poem commissioned for the Verb as part of Radio 3's Breaking Free season celebrating Martin Luther's revolution. In 'The Moon, The Sheep and The Nightingales' Luke takes inspiration from Hans Sachs' 1523 poem celebrating Martin Luther -  'The Wittenberg Nightingale'. Luke's tour dates can be found here.
Mervyn Morris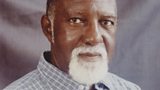 The Poet Laureate of Jamaica, Meryvn Morris, lives in Kingston, Jamaica. Mervyn tells Ian that as a schoolboy in Jamaica the rural was represented by the English Romantics, and reflects on whether rural life was important to the work of the founding figures of Jamaican poetry. He reads several poems from 'Peelin Orange', including 'University Study' and 'Montage'.
Rosemary Shirley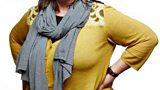 Rosemary examines the commodification of the rural in modern cultural artefacts such as the upmarket shepherd's hut and explores the way the image of the sheep, is used to sell myriad products, often with an attending pun. 
Wendell Berry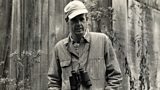 The award-winning poet and essayist Wendell Berry talks to Ian down the line, from his farm in rural Kentucky. For Wendell, the relationship with the place where you live should be one of reciprocity, and he is passionate about the preservation of rural life.  Appropriately, Ian begins by asking Wendell to read his poem 'How to be a Poet'.