Main content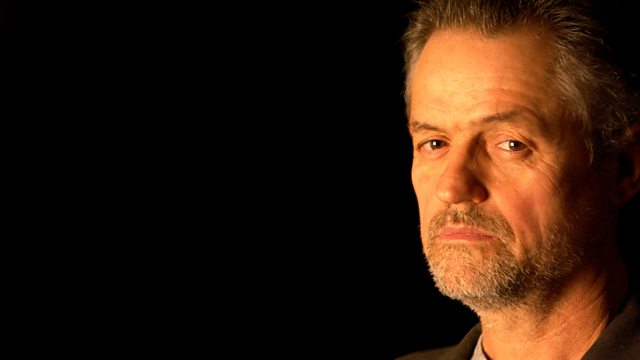 Jonathan Demme, Robert Taylor, Cathy Hopkins, Peter Farrer, Dorothy Torry
Matthew Bannister on film director Jonathan Demme, computer pioneer Robert Taylor, St Helena campaigner Cathy Hopkins, tax inpsector Peter Farrer, BBC secretary Dorothy Torry.
Matthew Bannister on
The film director Jonathan Demme - best known for the multi Oscar winning films Silence of the Lambs and Philadelphia.
Robert Taylor who helped to develop the first networked computers - a forerunner of the internet - and inspired the creation of modern personal computers.
Cathy Hopkins who campaigned for the residents of St Helena to get back their British citizenship.
Peter Farrer, the Liverpool tax inspector who enjoyed cross dressing and became an expert on the history of women's costume.
And Dorothy Torry, secretary to six BBC Directors General, including Lord Reith.
Producer: Neil George.
Jonathan Demme (pictured)
Born 22 February 1944; died 26 April 2017 aged 72.
Matthew spoke to film writer Larushka Ivan-Zadeh.
Robert W. Taylor
Born 10 February 1932; died 13 April 2017 aged 85.
Last Word spoke to Butler Lampson of Microsoft and to computer journalist, Jack Schofield.
Cathy Hopkins
Born 2 December 1946; died 2 April 2017 aged 70.
Last Word spoke to her friends Basil George and Simon Pipe, Editor of St Helena online..
Peter Farrer
Born 20 May 1926; died 10 February 2017 aged 90.
Matthew spoke to Pauline Rushton of the Walker Art Gallery in Liverpool, which put on an exhibition of Peter's dresses in 2015.
Dorothy Torry
Born 5 July 1916; died 19 April 2017 aged 100.
Matthew spoke to the academic Kate Murphy, who has written a book about women at the BBC.
Credits
| Role | Contributor |
| --- | --- |
| Presenter | Matthew Bannister |
| Producer | Neil George |