Main content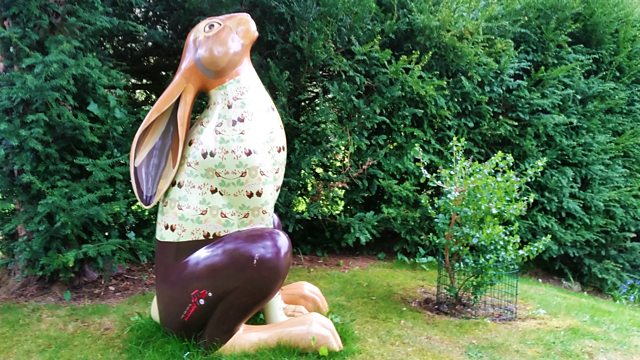 Cirencester
The panel of experts answer horticultural questions from an audience in Cirencester. Joining Eric Robson on the panel are Bob Flowerdew, Anne Swithinbank and Chris Beardshaw.
This week, the team are answering questions from the audience in Cirencester. Joining Eric Robson on the panel are Bob Flowerdew, Anne Swithinbank and Chris Beardshaw.
The panellists offer their thoughts on growing stronger Delphiniums, the best Autumn bulbs and how to deal with Lesser Celandine. They also analyse the efficacy of human hair as a rabbit deterrent.
And Peter Gibbs dissects the new RHS guide on climate change.
Produced by Hannah Newton
Assistant Producer: Laurence Bassett
A Somethin' Else production for BBC Radio 4.
Cirencester Fact Sheet
If you would like to find out more about the RHS Climate Change Report discussed in the feature then please follow this link to the RHS website.
Q – Why can't I grow Delphiniums in any garden that I've had?
Anne – Buy from a specialist grower.  They need good soil. 
Chris – Keep them in a container for a couple of seasons before putting them into the ground.  Put them in a John Innes No 3.  Don't plant too deep. 
Q – Autumn- and Winter-flowering bulb recommendations please. Is now the right time?
Chris – The right time to plant is as soon as you can get them in the garden centre. The sooner the better.  I'd recommend Nerine sarniensis
Bob – Nerines too – they flower late and last for a long time.  Autumn Crocuses.  Grape Hyacinths. 
Anne – Gladiolus murielae
Q – Is it true that hair clippings with deter rabbit?
Bob – It does but it's the smell of humans rather than texture.  Sweaty socks work just as well.  Leave the hair for the bushes so birds can use it in nests.  And hair is about 15% nitrogen so will add to the soil fertility.
Q – Having sprayed over 100 English Box plants for Box Blight is it time to look at alternative plants?
Chris – Gardeners will often say yes.  'Pylewell' Box is supposed to be quite resistant.  Most people replace Buxus with Ilex crenata (darker but similar leaf size).  There are fungicides that could help if you don't want to rip it out. Spray and then apply seaweed feed with trace elements.
Q -  I have a problem with Lesser Celandine.  They are swamping my border plants, especially the roses.  How can I control this?
Anne – You're not going to be able to weed it out.  You could shade it out with other plants. 
Chris – Shade it out with plants that emerge at the same time as the Celandine.  Things like Brunneras, Astrantias, early-flowering Geraniums like Geranium nodosum, Dicentras. 
Bob – It is a very useful plant for attracting hoverflies
Q – Part of the vegetable patch is by a north-facing wall.  What vegetables would grow well there?
Bob – I'd lean more towards fruit than veg.  Redcurrants do very well in shade as do whitecurrants.  Salad crops like lettuces would be ok.  Looser-leaf cabbages maybe.  Carrots.  Asparagus or Globe Artichokes would be better.
Anne – Mint.  Parsley. 
Chris – Sweet Cicely.  Acid cherries.
Topical Tips
Chris – Oxlip (Primula elatior)
Anne – Camellias. 
Q – I planted a 'Graham Thomas' Honeysuckle last spring up a pillar of a pergola.  It has produced seven very long stems with very little foliage.  Should I cut them back?
Anne – They do want height so only cut half.
Bob – I'd leave them. Climbers want to go up until they find something to hang over and that's when they'll flower.  Wind them around the pillar.
Chris – If you are going to prune then prune in the Autumn.  Grow something else up the Honeysuckle – things like Clematis alpina or Clematis macropetala – and they will cover the naked bits of the Honeysuckle.