Main content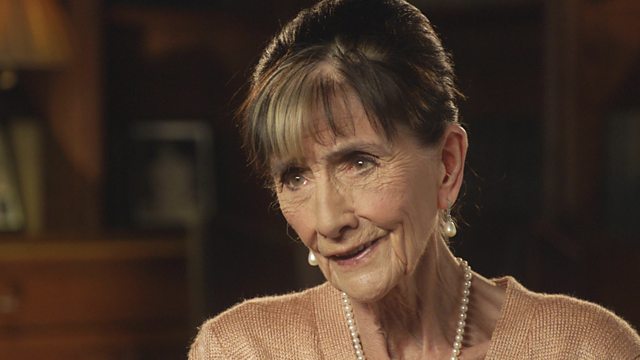 The Lost Cockney Voice
Cole Moreton searches for the vanishing voice - half Queen, half cockney - of his nan's wartime generation. Culture and identity with June Brown and nans in the new East End.
What does the way we speak say about us? Why do we still judge each other that way? And why do so many of us still feel the need to "improve" our accent to fit in?
Cole Moreton did that as a teenager, trying to escape the East End, but now he goes back to understand where he came from - and to search for the unique but vanishing voice of his late grandmother's generation.
They grew up during and after wartime listening to posh announcers on the wireless and sounded half Cockney, half like the Queen. Can there be any women like that left in the same place today, transformed as it is by immigration and gentrification?
The East Enders have left for Essex and Kent and experts say true Cockney will die out within a couple of decades. Meanwhile a new accent is emerging on the old streets - Multicultural London English. Cole meets modern grandmothers of all backgrounds in the East End today, as he searches in vain for the voice of his Nan.
The real Queen sounds more like a Cockney than she used to - but she's not available for interview. Dame Vera Lynn sings him a bedtime lullaby. June Brown, who plays Dot Cotton, says they don't talk proper Cockney on EastEnders any more - it's all "lazy talk" now.
But finally, Cole finds Beryl, a formidable force in Forest Gate at the age of 91, who sounds exactly like his Nan.
Presenter: Cole Moreton
Producer: Jonathan Mayo
A TBI Media production for BBC Radio 4.
Last on
Broadcasts